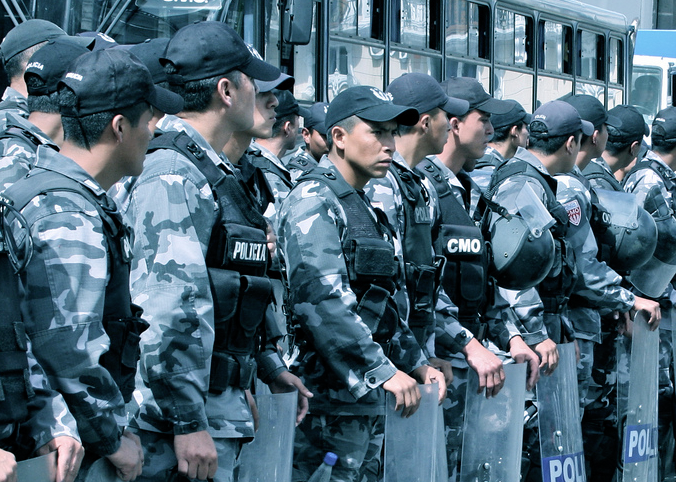 Ecuador's President Guillermo Lasso on Nov. 18 extended the country's state of emergency by a second 30 days. The decree is ostensibly an attempt to combat the insecurity generated by drug-related crime and re-establish public order. It provides for the mobilization of military forces in certain provinces to assist the functions of the National Police in several provinces.
The emergency was originally declared on Oct. 18, for a period of 60 days, but the duration was reduced to 30 days by Ecuador's Constitutional Court. The renewed state of emergency will be enacted in nine of the 24 provinces in the country: El Oro, Guayas, Santa Elena, Manabí, Los Ríos, Esmeraldas, Santo Domingo de los Tsáchilas, Pichincha and Sucumbíos.
Ecuador's Interior Ministry has stated that the results obtained in the 234,804 operations carried out during the first month of emergency reveal that the measure has been effective. The ministry also stated that in the first 30 days of the state of emergency, 16 tons of drugs, and 634 firearms have been seized. Additionally, at least 76 "narco-criminal" organizations have been dismantled, and 6,894 people have been arrested. The homicide rate was also cut in half during November to 0.63 per 100 thousand inhabitants, whereas in October it was 1.20 per 100 thousand inhabitants.
From Jurist, Nov. 22
See our last report on the state of emergency in Ecuador.
Photo via Wikipedia