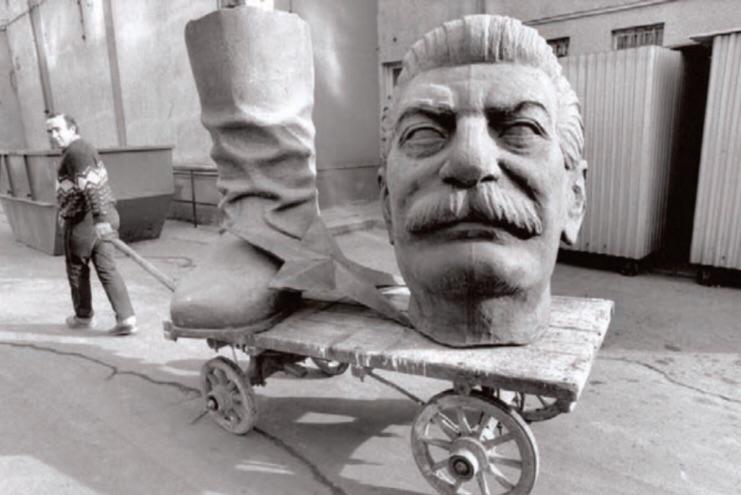 In Episode 117 of the CounterVortex podcast, Bill Weinberg recalls the history of the Neither East Nor West position taken by anarchists and anti-authoritarians in the Cold War—seeking to build solidarity between anti-war and left-libertarian forces on either side of the East-West divide. With the world now arguably closer to military confrontation between nuclear-armed powers than it ever was in the (first) Cold War, is such a position still possible? The recent controversy surrounding a planned art show in New York City featuring the work of Russian anti-war artists crystalizes the dilemma. Weinberg also explores the paradoxically parallel thoughts of democratic socialist George Orwell and conservative moralist CS Lewis, both writing in the era of fascism, on the dangers of a "pacifist" position that abets aggressive war and totalitarianism. It is critical that progressives in the West avoid this trap by supporting the courageous Russian anti-war protesters—not (as some have) the war criminal Vladimir Putin. Listen on SoundCloud or via Patreon.
With reading from Neither East Nor West: Selected Writings, 1939 to 1948 by Marie-Louise Berneri, the World War II-era anarchist anti-war militant.
Production by Chris Rywalt
We ask listeners to donate just $1 per weekly podcast via Patreon—or $2 for our new special offer! We now have 31 subscribers. If you appreciate our work, please become Number 32!
Photo: Budapest 1990, Reddit