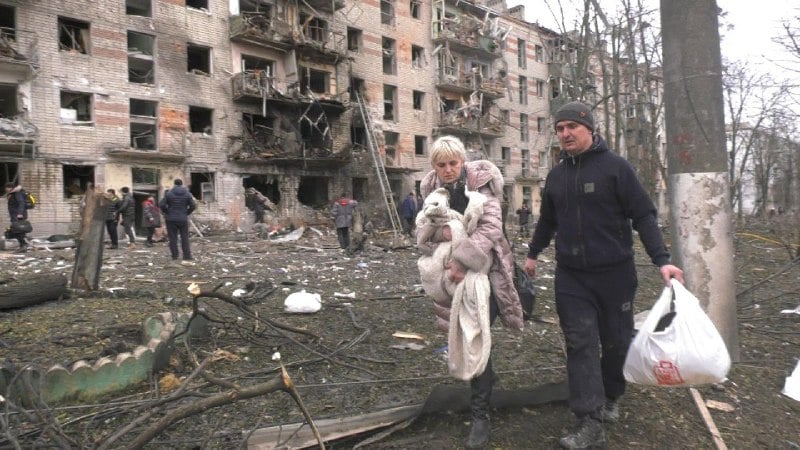 Rights organizations and monitors in Ukraine are collecting evidence of Russian war crimes to turn over to the International Criminal Court (ICC), and say they have documented hundreds of atrocities. Gyunguz Mamedov, the former head of the "War Department" in the Ukrainian Prosecutor  General's office, which was formed to investigate abuses after the eruption of the Donbas conflict in 2014, reported on March 25 that the coalition Ukraine5AM had documented 388 war crimes committed by Russian armed forces in Ukraine. The coalition is currently made up of 23 human rights organizations and scores of independent investigators. Mamedov mentioned the shelling of civilian buildings and intentonal targeting of civilians; attacks on hospitals and medical staff; as well as abductions of officials and other civilians.
Ukraine's Health Minister Viktor Lyashko reported on March 22 that Russia had shelled or bombed 135 hospitals by that date, with 43 ambulances also coming under attack. On Mach 25, a clinic in Kharkiv was struck by a missile, leaving at least three dead.
The ICC has not received any response from Moscow regarding alleged war crimes committed during Russia's invasion of Ukraine. (Kharkiv Human Rights Protection Group)
Both the ICC and UN Human Rights Council have opened investigations into possible war crimes in Ukraine. On March 16, the World Court ordered Russia to halt its invasion of Ukraine.
Russian forces have repeatedly bombed hospitals in Syria over the past several years.