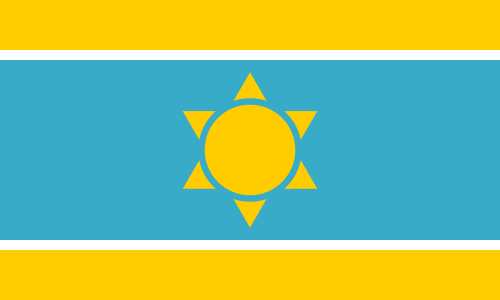 In Episode 123 of the CounterVortex podcast, Bill Weinberg discusses the history of Khazaria, the medieval Turko-Jewish empire in what is now southern Russia and eastern Ukraine. While the fate of the mysterious Khazars has won much attention from scholars—and controversy—because of what it may reveal about the origin of the Jews of Eastern Europe, this question also touches on the origins of the Ukrainian people and state. Whatever the validity of the "Khazar Thesis" about the ethnogenesis of the Ashkenazim, it is the Ukrainian Jews—such as President Volodymyr Zelensky—who are the most likely to trace a lineage to the Khazars. In 2021, Zelenksy and the Ukrainian parliament passed a law recognizing the cultural and autonomous rights of three indigenous peoples of the Russian-annexed Crimean Peninsula: the Muslim Tatars and the Jewish Krymchaks and Karaites. Of any Jews on Earth, it is these last two groups that have the best claim to the Khazar inheritance—and are now a part of the struggle for a free and multicultural Ukraine, in repudiation of the Russian neo-imperialist project.
Listen on SoundCloud or via Patreon.
Books discussed: The Jews of Khazaria by Kevin Alan Brook; The Thirteenth Tribe: The Khazar Empire and its Heritage by Arthur Koestler; The Kuzari: In Defense of the Despised Faith by Rabbi Yehuda HaLevi
Research assistance: David Bloom
Production by Chris Rywalt
We ask listeners to donate just $1 per weekly podcast via Patreon—or $2 for our new special offer! We now have 36 subscribers. If you appreciate our work, please become Number 37!
Fanciful rendering of Khazaria flag via AlternateHistory.com