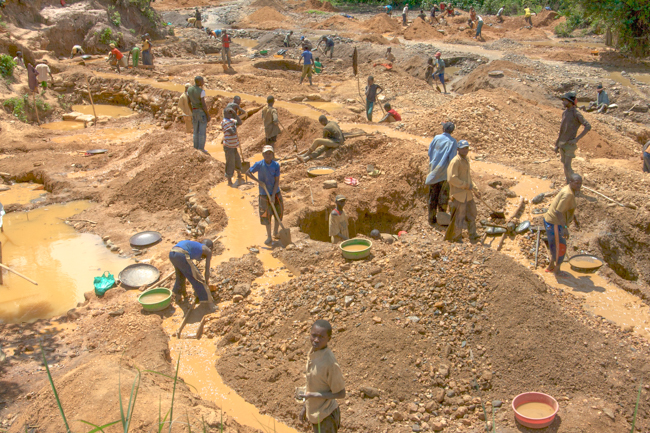 At least 35 people were killed May 10 when armed men raided an artisanal gold mining camp in Ituri province, in the conflicted northeast of the Democratic Republic of the Congo. Local authorities at the rural commune of Mungwalu in Ituri's Djugu territory blamed the attack on the CODECO rebel militia. A four-month-old baby was among the dead. The militiamen also looted and torched homes at Camp Blanquette, and seized quantities of extracted gold. (AfricaNews) Informal mines in the eastern DRC provide much of the country's output of gold, cobalt and other minerals used in the global electronics industry.
Plans by the DRC Ministry of Mines to establish a General Cobalt Enterprise (EGC), a unit of state mining company Gecamines which would have a legal monopoly on artisanal cobalt produced in the country, have been put on hold due to bureaucratic infighting. (Reuters) The minerals, extracted under dangerous and oppressive conditions, continue to be a goad to internal warfare by rival armed factions.
Survivors of child laborers killed or injured in DRC cobalt mines are currently suing US tech companies. However, China has a growing footprint in the DRC's mineral sector.
Photo via Africa Up Close