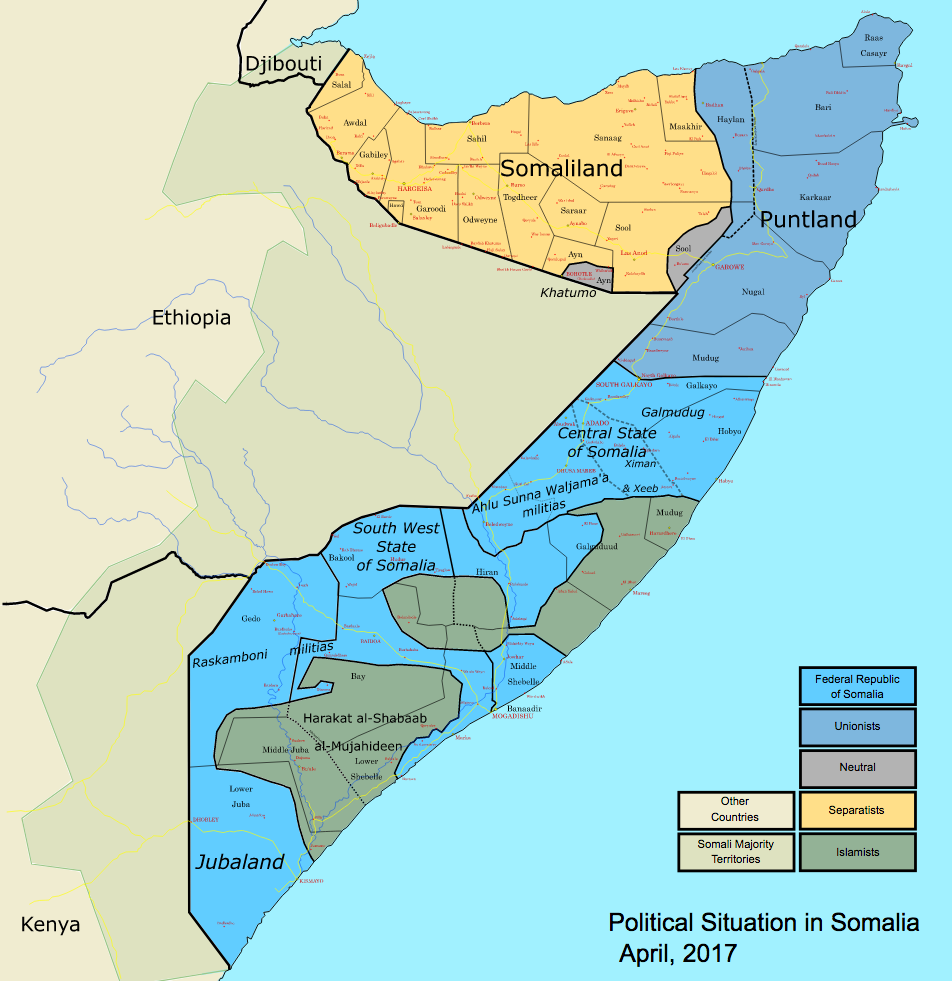 In Episode 122 of the CounterVortex podcast, Bill Weinberg examines the ongoing conflict in Somalia in light of both climate change and Great Power politics. Despite a pseudo-withdrawal of US forces, the Pentagon continues drone strikes against the Shaabab insurgents—as the Horn of Africa faces it worst drought in a generation, with millions on the brink of extreme hunger and possible starvation. A paradox of the situation is that "government-controlled" Somalia (the southern third of the country) is not controlled by any government, but wracked by insurgency. In contrast, the unrecognized de facto independent state of Somaliland in the north is a bastion of comparative stability and even social progress. Reports of Russian designs on Somaliland as a potential site for a naval base threaten to draw it into the imperial contest for control of the strategic Horn. Progressives in the West can demand international recognition for an independent and non-aligned Somaliland. We can also loan solidarity to the Sufi resistance now fighting both the Shaabab and the "recognized" Mogadishu quasi-government. Most importantly, we can support the secular and pro-democratic voices of civil society that are standing up for human rights and basic freedoms at great risk to themselves, and in spite of everything. Listen on SoundCloud or via Patreon.
Production by Chris Rywalt
We ask listeners to donate just $1 per weekly podcast via Patreon—or $2 for our new special offer! We now have 34 subscribers. If you appreciate our work, please become Number 35!
Map via Wikimedia Commons