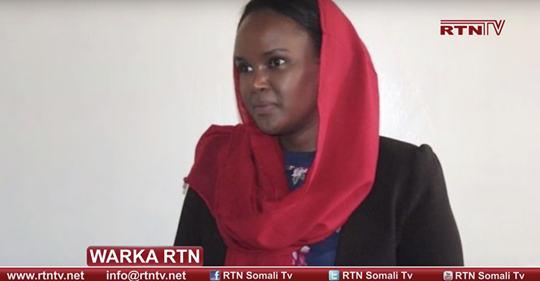 Almas Elman, a prominent Somali rights activist, was killed Nov. 20 in Mogadishu, struck by a bullet while riding in a car. She was apparently heading to the airport after attending a meeting at the Elman Peace Centre, which was founded by her mother Fartuun Adan in 1990. Elman came from a long line of activists. She was the sister of aid worker Ilwad Elman who was recently short-listed for the Nobel Peace Prize. Her father was the respected Somali activist Elman Ali Ahmed, who was himself assassinated in Mogadishu in 1996. She became a dual Canadian and Somali citizen after her family fled to Canada in the early 1990s during Somalia's civil war. But she remained a leading voice for human rights in Somalia.
Elman's sisters Ilwad and Iman—a commander in the Somali armed forces—along with their mother, run the family's foundation, a nonprofit "dedicated to promoting peace, cultivating leadership and empowering the marginalized brackets of society to be decision makers in the processes that ensure their wellbeing," as described on the organization's website. (OkayAfrica, Canadian Press)
In recent years, the Elman Peace Centre has documented rights abuses in Somalia by government troops, Ethiopian occupation forces, Islamist insurgents and rival clan militias.
Photo: RTN-TV via OkayAfrica