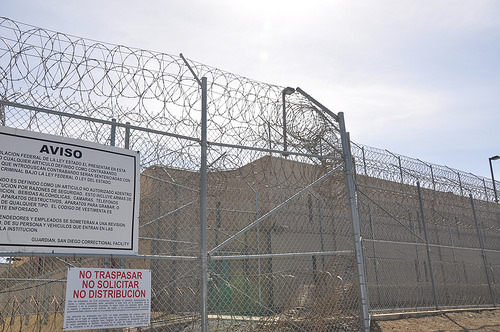 In Episode 45 of the CounterVortex podcast, Bill Weinberg notes with alarm the rapid consolidation of a global detention state, extending across borders and rival power blocs. In the United States, Trump moves toward indefinite detention of undocumented migrants, with horrific rights abuses widespread in the fast-expanding camp system. In China, up to a million Uighurs have been detained in "re-education camps," and are facing such abuses as forced sterilization. As India hypocritically protests China's treatment of the Uighurs, it is also preparing mass detention of its own Muslim population. Russia's Vladimir Putin is similarly preparing mass detention of the Crimean Tatars. In Syria, the Bashar Assad regime has detained hundreds of thousands, and is carrying out a mass extermination of prisoners, almost certainly amounting to genocide. In Libya, countless thousands of desperate migrants have been detained, often by completely unaccountable militias, and an actual slave trade in captured Black African migrants has emerged. Yet Trump exploits the mass internment of the Uighurs to score propaganda points against imperial rival China—and some "leftists" (sic) in the US are so confused as to actually defend China's detention state. International solidarity is urgently needed at this desperate moment to repudiate such divide-and-rule stratagems. Listen on SoundCloud, and support our podcast via Patreon.
Production by Chris Rywalt
We ask listeners to donate just $1 per episode via Patreon. A total of $30 per episode would cover our costs for engineering and producing. We are currently up to $25.
Photo of Homeland Security's Otay Mesa Detention Center from BBC World Service via Flickr