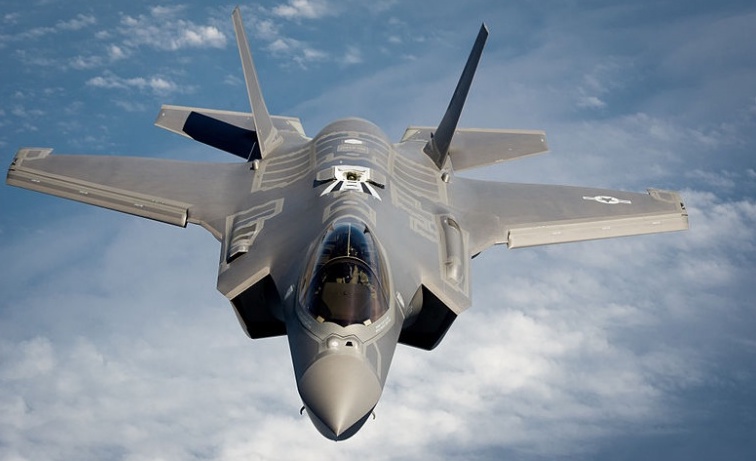 Secretary of State Michael Pompeo announced on May 21 that the United States would formally submit notice the following day of its intent to withdraw from the Treaty on Open Skies, a post-Cold War trust-building measure signed in 1992 by the US, Russia and 33 other countries. The treaty, which took effect in 2002, allows each state-party to conduct unarmed reconnaissance flights over each others' entire territories to collect intelligence on military forces and activities. In accordance with Article XV, the US withdrawal will take effect six months after formally submitting notice. In a letter addressed to Pompeo, Defense Secretary Mark Esper and President Trump, Representatives Eliot Engel (D-NY) and Adam Smith (D-WA) protest that the withdrawal is in violation of Section 1234 of the Fiscal Year 2020 National Defense Authorization Act, which requires the president to notify Congress at least 120 days before giving formal notice of intent to withdraw from the treaty. (Jurist)
Engel and Smith acknowledged Russian violations, especially in restricting US access to the strategic Kaliningrad enclave and Russian-occupied zones of Georgia, but insisted that withdrawal is nonetheless dangerous:
The Open Skies Treaty has played a critical role in advancing transatlantic security by providing transparency and concrete, shareable, unclassified intelligence… To be clear, we recognize ongoing concerns about Russia's conduct when it comes to flights over Kaliningrad and occupied territories in Georgia—and the US government should continue to exercise diplomacy and press Moscow on these disagreements both bilaterally and through the Open Skies Consultative Commission. However, these concerns do not overshadow the value of the Treaty to America's national security. The United States and its allies and partners have flown three times as many surveillance flights over Russian territory than the Russians have flown over US territory since Open Skies entered into force, providing the United States and its allies with significantly more tangible intelligence.
The New York Times account of the move, which presumably originated with Trump, suggests that is really about golf…
American officials also note that Mr. Trump was angered by a Russian flight directly over his Bedminster, NJ, golf estate in 2017. And in classified reports, the Pentagon and American intelligence agencies have contended that the Russians are also using flights over the United States to map out critical American infrastructure that could be hit by conventional weapons or cyberattacks.
US withdrawal from the Open Skies Treaty will permanently ground two photo reconnaissance jets that have been housed at Offutt Air Force Base in Nebraska. The treaty will of course remain in force for other signatories (including most European nations and Canada), but few actually have the capacity to conduct reconnaissance flights over Russia. (Omaha World Herald, Arms Control Association)
Having last year withdrawn from the 1987 Intermediate-range Nuclear Forces (INF) Treaty (with Russia promptly following suit), the White House is now threatening to similarly abandon New START, the 2010 agreement that limits the US and Russia to 1,550 deployed nuclear missiles each. It is to expire next February, weeks after the presidential inauguration, and Trump is now insisting that China must join New START as a condition of US renewal. This is an obviously bogus demand, as China only has some 290 total nuclear missiles.
In an unsubtle message to China, the Pentagon's Indo-Pacific Command in March submitted a budget to Congress requesting over $20 billion in additional funding to "regain the advantage" in the region. This includes money for intermediate-range weapons such as the Navy's Tomahawk cruise missiles. The INF Treaty only applied to ground-based intermediate-range missiles (in effect, those placed in Europe in the 1980s), rather than the Navy's sea-based ones. But the request may be seen as a response to China's recent deployment of the DF-21D, a new  ground-based intermediate-range missile of its own, which could potentially reach US bases on Guam. (Nikkei Asian Review, NYT)
Most alarmingly, all this comes as members of the Trump administration have broached carrying out the first US nuclear test since 1992—a move that would mean abandoning a decades-long freeze on such tests.
A senior administration official and two ex-officials aware of the deliberations told the Washington Post that discussions were held at a meeting of leaders of the top national security agencies May 15. The option was supposedly raised in response to accusations that Russia and China are conducting low-yield nuclear tests, although no evidence has emerged to support the claims. One of the unnamed officials told the Post that the US could conduct a "rapid test" to give Washington leverage in seeking a trilateral nuclear pact. (The Hill)
The US and China are both among eight signatory nations that have failed to ratfy the Comprehensive Test Ban Treaty, preventing it from reaching the number necessary to come into force. China is currently adding to its nuclear arsenal faster than any country on Earth, but it still lags far behind both the US and Russia—which each have the permitted 1,550 deployed warheads with some 2,000 more in reserve.
Trump's 2021 proposed budget, now under preparation, is said to call for $28.9 billion for the Pentagon to modernize nuclear delivery systems, and $19.8 billion for the National Nuclear Security Administration—a nearly 20% increase over his previous budget request. The NNSA is the Energy Department agency that oversees nuclear weapons production, and this request is again for "modernizing the nuclear weapons stockpile." (Axios, The Conversation)
The NNSA was actually founded as part of a drive toward "nuclear modernization" that began under Obama. But the escalation of this drive is especially frightening as the Trump administration is tearing up the rules that have placed restraints and a semblance of accountability on the nuclear weapons program.
The total number of nuclear weapons on Earth has been significantly reduced since the 1980s, but there is still a sufficient number to bring about nuclear winter and destroy human civilization. The US, Russia and China are clearly all gaming each other to determine how best to gain the advantage against the other two. With all three lurching headlong into ever-deeper authoritarianism, they could come to some accommodation, in a kind of fascist world order. This is a grim enough possibility, but the alternative could be literally unthinkable.
Image: Lockheed Martin