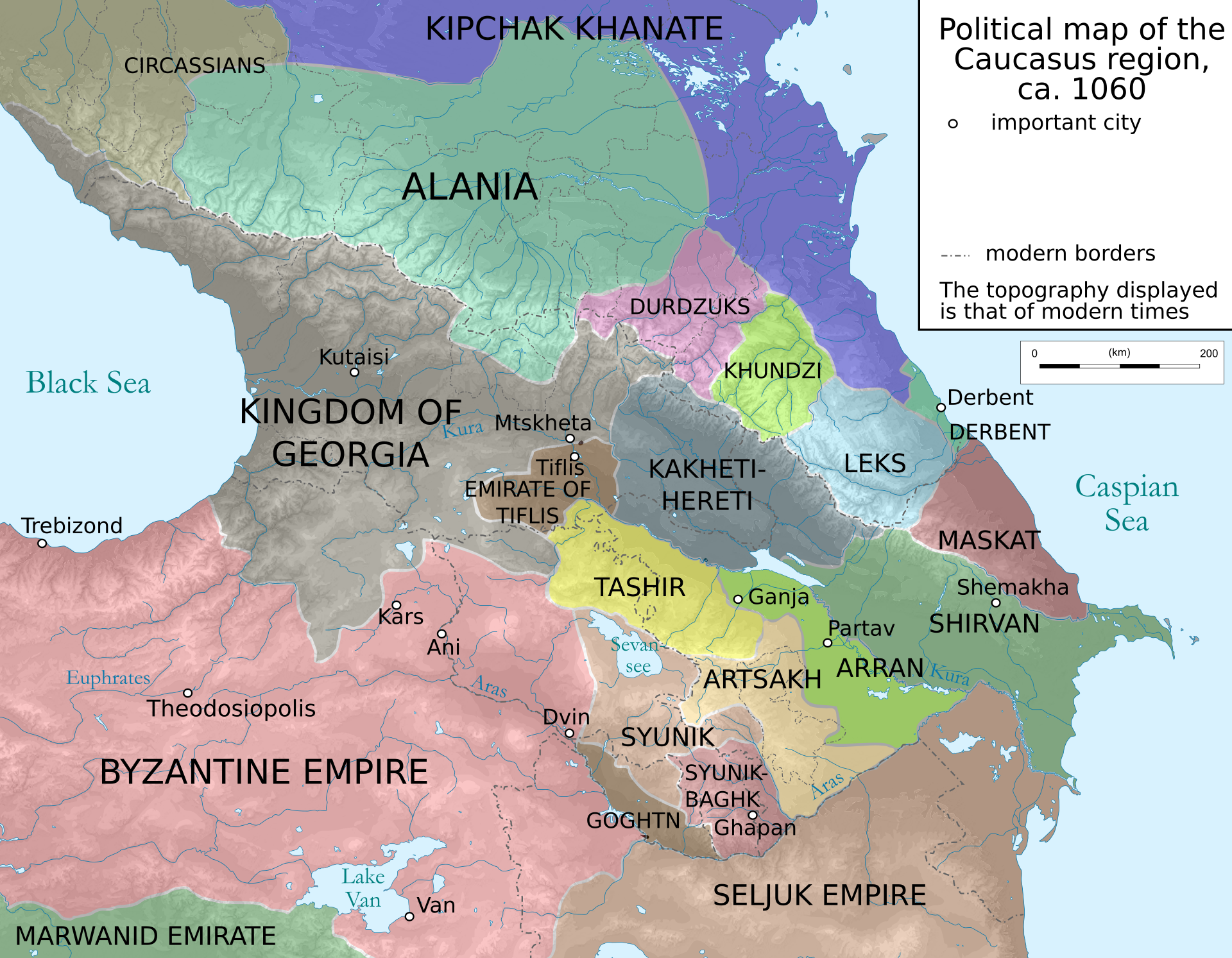 Russian state propaganda outlet Sputnik is crowing about the referendum results in Georgia's separatist enclave of South Ossetia, which has just voted to change its name to "Alania"—technically, the hybrid name of "Republic of South Ossetia—State of Alania." As Civil Georgia website explains, the political logic here is that it is a move toward union with the adjoining Russian province of North Ossetia-Alania. Pravda openly boasts in a headline: "South Ossetia wants to join Russia like Crimea." Kyiv Post informs us that Ukraine is not recognizing the "pseudo-elections in South Ossetia." NATO is also rejecting the "illegitimate elections and referendum in Georgia's occupied territories." The US State Department likewise issued a statement condemnining the "illegitimate elections and referenda in Georgia's occupied territories." So it is pretty clear how the autonomist aspirations of the Ossetians (however legitimate) have been successfully exploited in the Great Game.
Just to make it clearer, last month saw protests in South Ossetia over the barring of the enclave's former "president" Eduard Kokoity from running in the presidential election held concurrently with the referendum on the name change. He was ostensibly barred on the grounds that he failed to satisfy a 10-year residency requirement, but the real issue appears to be his insufficient enthusiasm for union with Russia. (EurasiaNet, March 22)
The actual apparent victor, "assembly speaker" Anatoly Bibilov, is a former military officer who served in the Russian "peacekeeping forces" in Tskhinvali, the enclave's capital, before the outbreak of war in 2008. During the war, he was a commander of the Ossetian separatist forces in the battle for the city, for which he was later awarded the "Order of Watsamonga" by the de facto authorities. (Democracy & Freedom Watch, Georgia, April 10)
The Ossetians.com website informs us that the Alans, like the Sarmatians, were an ancient name for the Ossetians, an Iranian-related people—although mostly Orthodox Christian, and using the Cyrillic alphabet.
Map: Wikipedia