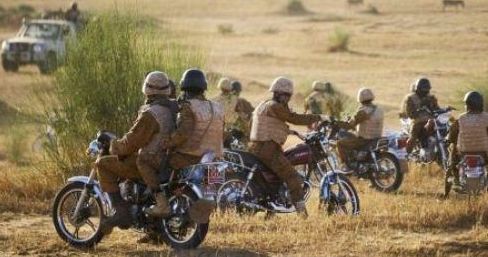 In another sign of the Islamist insurgency in the Sahel reaching West Africa's littoral states, the armed forces of Ivory Coast announced on May 24 the completion of a joint operation with the military of neighboring inland Burkina Faso, to clear out a Qaedist camp that had been established on the border between the two countries. Some 1,000 Ivorian soldiers took part in the operation, in which eight militants were reported killed and 38 others detained—24 in Burkina Faso and 14 in Ivory Coast. More are thought to have escaped on motorbikes through the bush of Comoé  National Park, which lies along the northern border of Ivory Coast. The militants are said to be followers of the Group for the Support of Islam and Muslims (JNIM), al-Qaeda's West African franchise. Automatic weapons, motorbikes and other equipment was seized in the raid outside Alidougou, a border town in southern Burkina Faso.
Although Ivory Coast is not a member of the G5 Sahel anti-terrorist coalition, the country is increasing its involvement in the regional counterinsurgency effort. At the end of 2019, the Ivorian government announced creation of an International Counter-Terrorism Academy, outside the country's principal city of Abidjan, with French backing. (Ecofin Agency, Bloomberg, Anadolu Agency)
G5 Sahel, which is accused of mounting human rights abuses, has recently been integrated into a French-coordinated Coalition for the Sahel.
Photo: Ecofin Agency