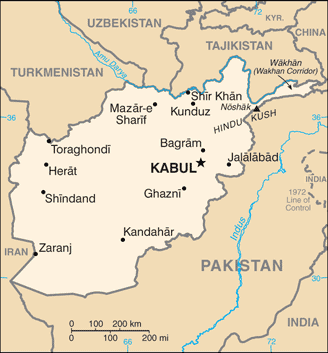 Afghanistan's Taliban regime has agreed to sign a contract with a Chinese company to exploit oil in the Amu Darya basin in the country's north, the acting mining minister announced Jan. 5. The contract with the Xinjiang Central Asia Petroleum & Gas Co. (CAPEIC) is to be the first major resource extraction deal the regime has signed with a foreign company since taking power in 2021. "The Amu Darya oil contract is an important project between China and Afghanistan," China's ambassador, Wang Yu, told a joint press conference with Taliban officials in Kabul. Beijing has not formally recognized the Taliban government but has significant interests in Afghanistan, a country deemed critical for its Belt & Road Initiative.
The announcement came a day after Taliban officials said their forces had killed eight ISIS fighters in raids, including some who were behind an attack last month on a hotel catering to Chinese businessmen in Kabul. Five Chinese nationals were wounded in the hotel attack. (TRT)
In September, the Taliban signed a provisional deal with Russia to supply gasoline, diesel, gas and wheat to Afghanistan at discounted prices. This first major international economic deal struck by the Taliban since they returned to power could help to ease the food crisis in Afghanistan, which is exacerbated by the regime's isolation. (Reuters)
China has long sought to build a pipeline across Afghan territory. China and Russia were the first foreign powers to etablish preliminary contacts with the Taliban after their return to power last year.