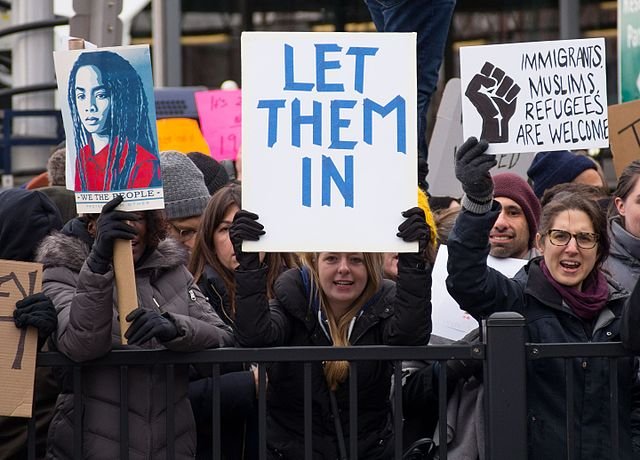 Some 60,000 asylum-seekers sent back by the United States to Mexico until their claims can be heard in US courts face a longer wait in Mexican limbo after the US Supreme Court issued an order on March 11 that allowed a controversial anti-immigration policy to stand. An appeals court in San Francisco had ruled that the policy—officially called the Migrant Protection Protocols, but known as "Remain in Mexico"—was unlawful in the two border states under its jurisdiction: Arizona and California. The new order means asylum-seekers must now pin their hopes on the outcome of an expected formal appeal by President Donald Trump's administration—but that might not play out through the courts until early 2021.
Critics and rights advocates accuse the Trump administration of sending tens of thousands of mostly Honduran and Guatemalan asylum-seekers back into harm's way, as many end up in crowded border camps or Mexico's dangerous northern cities.
From The New Humanitarian, March 12.
Photo: Wikimedia Commons