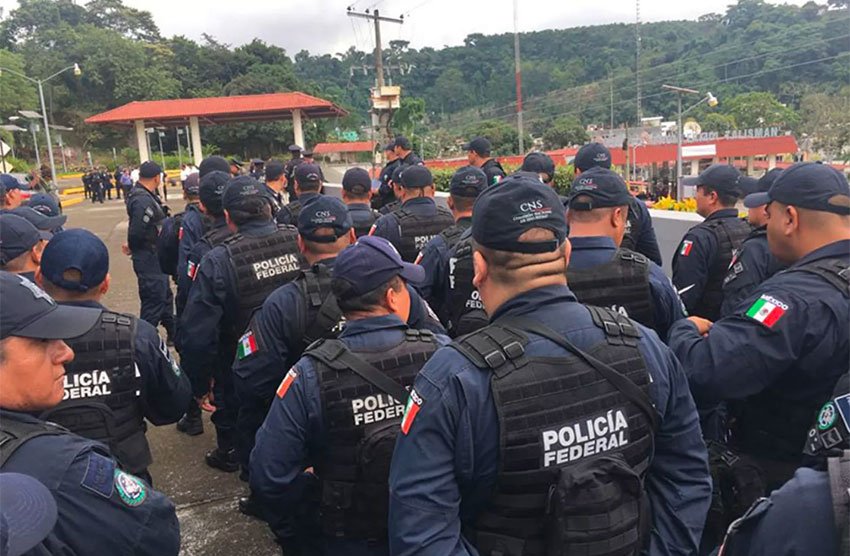 There were scenes of chaos in Mexico's northern border towns Feb. 29 in response to rulings in rapid succession by a US federal appeals court on the Trump administration's "Remain in Mexico" policy. First, the Ninth Circuit Court of Appeals in San Francisco ruled against the administration's policy, (euphemistically dubbed the Migrant Protection Protocols) that forces migrants and refugees seeking asylum to wait in Mexico while their claims are reviewed, and severely limits the number of migrants eligible for asylum. Thousands of asylum-seekers who had been camped out for weeks in Matamoros, Ciudad Juárez, Nogales and Tijuana immediately amassed at the border crossings, hoping to gain entry to the US. But the crossings were closed, and hours later, the Ninth Circuit granted an emergency stay on the injunction, as requested by the administration, effectively reinstating the MPP while further arguments are heard. The gathered migrants were dispersed by Mexican security forces.
Some 60,000 asylum-seekers are believed to waiting along the border, from Matamoros in the east to Tijuana in the west. In Matamoros, a city torn by narco-violence, a refugee camp of some 2,500 has sprung up, filled with families displaced by still greater violence in Central America.
Mexico has meanwhile deployed its new National Guard force to the southern border with Guatemala, to halt the flow of migrants though its territory, under pressure from the White House. Jan. 20 saw a clash on the southern border as hundreds of migrants waded across the Río Suchiate into the Mexican border town of Ciudad Hidalgo, Chiapas state. Most were driven back to the Guatemalan side by National Guard troops, although some are believed to have passed into Mexican territory.
US Homeland Security Department acting secretary Chad Wolf issued a statement in response to the incident, saying: "I commend the Government of Mexico for upholding their commitment to increased security and law enforcement at their southern border. The efforts by the Mexican National Guard and other officials have thus far been effective at maintaining the integrity of their border, despite outbreaks of violence and lawlessness by people who are attempting to illegally enter Mexico on their way to the United States."
The episode sparked anger at Mexico's left-populist President Andrés Manuel López Obrador. Political commentator Carlos Bravo Regidor charged: "Trump is dictating Mexican migration policy… Mexico has agreed to become Trump's wall." (The Guardian, Global Sisters, March 2; Jurist, USA Today, NYT, Feb. 29; Al Jazeera, Feb. 12; The Hill, Feb. 4; The Guardian, Jan. 26; Mexico News Daily, Jan. 21; AP, Jan. 20)
Photo: Mexico News Daily