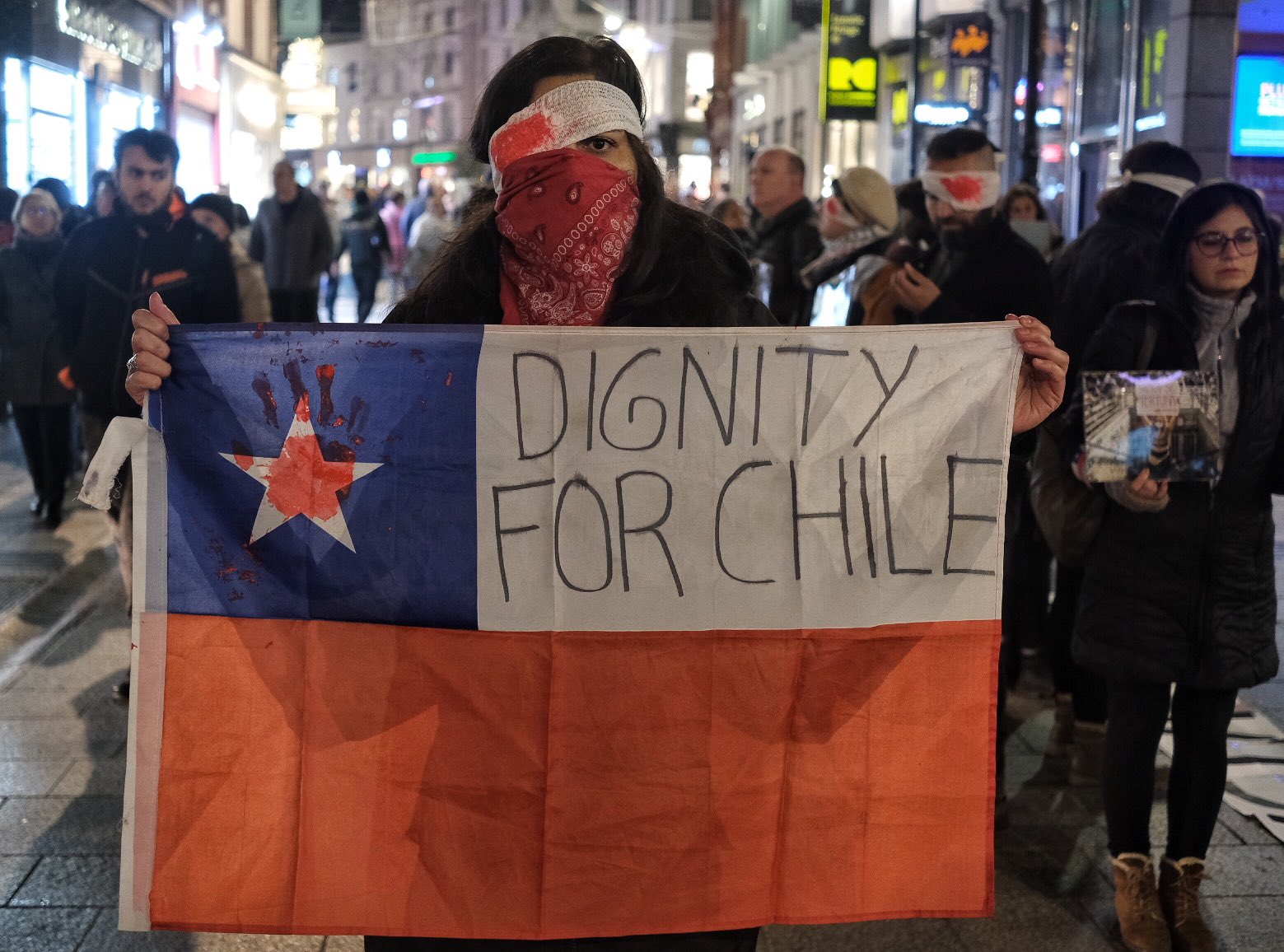 In Episode 43 of the CounterVortex podcast, Bill Weinberg takes stock of the current wave of popular protest and uprisings around the world, and asks if the planet is approaching another moment of revolutionary possibilities, such as was seen in 2011. He examines the prospects for these disparate movements to build solidarity across borders, repudiate ethnic and national divide-and-rule stratagems, and recognize the enemy as transnational capital and the authoritarian states that serve it. With discussions of Hong Kong, mainland China, Indonesia, Bolivia, Chile, Ecuador, Peru, Uruguay, Honduras, Costa Rica, Haiti, Puerto Rico, Iraq, Lebanon, Turkey Iran, Egypt, Algeria, Sudan, Uganda, Ethiopia and Guinea. Listen on SoundCloud, and support our podcast via Patreon.
Production by Chris Rywalt
We ask listeners to donate just $1 per episode via Patreon. A total of $30 per episode would cover our costs for engineering and producing. We are currently up to $25.
Photo: David Lynch via Twitter