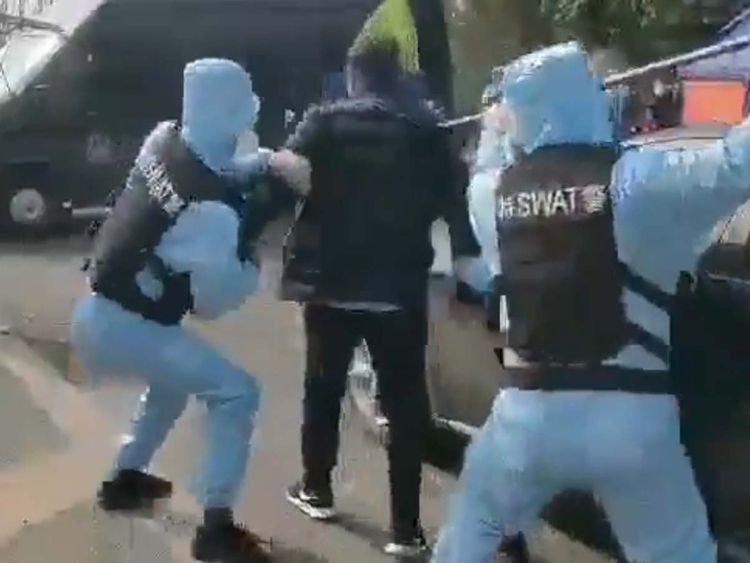 In Episode 49 of the CounterVortex podcast, Bill Weinberg discusses the grim political implications of the COVID-19 outbreak and resultant hysteria. Even before the outbreak, China had detained perhaps upwards of a million ethnic Uighurs in concentration camps as a "counter-terrorist" measure. Under emergency measures imposed in response to the outbreak, a staggering half-billion people have been placed under lockdown in Hubei and surrounding provinces. Italy has now just imposed a similar lock-down, affecting 16 million people in the country's north. Here in the United States, where Trump is building an incipient concentration camp system for detained migrants, the White House has thus far been trying to downplay the COVID-19 threat—as Xi Jinping did before the depth of the crisis became inescapable. If such a point is reached here as well, the posture of the Trump administration could change fast—with potential for sweeping lockdowns, mass internment of targeted populations, and even exploitation of the crisis as a "Reichstag Fire" to throw or suspend the 2020 elections. The coronavirus hysteria could be a terrifying advance for the global detention state, and progressives must urgently formulate a response. Listen on SoundCloud, and support our podcast via Patreon.
Production by Chris Rywalt
We ask listeners to donate just $1 per episode via Patreon. A total of $30 per episode would cover our costs for engineering and producing. We are currently up to $25.
Photo: Chinese police demonstration video, via Twitter