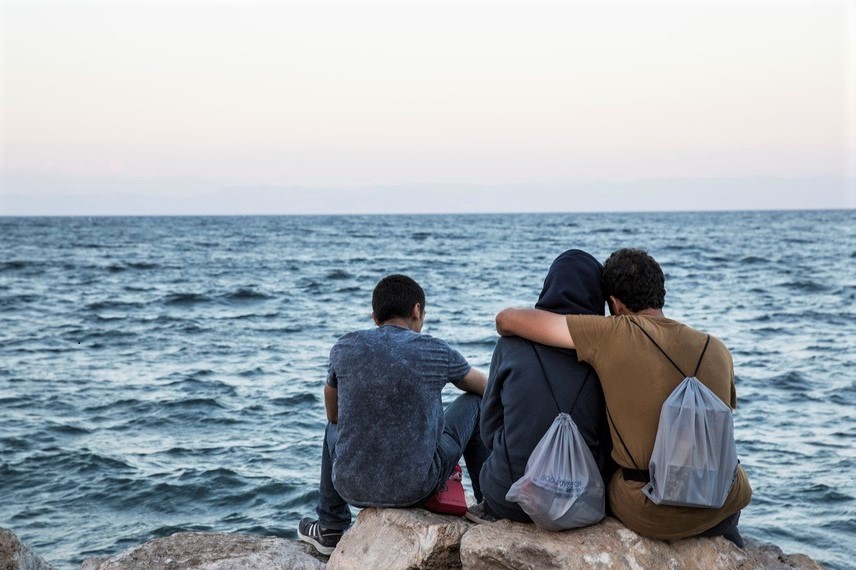 Refugees have become political pawns in a power play between the EU, Greece and Turkey. Turkey abrogated its  deal with the European Union to contain refugees within its borders, as a means of pressuring the EU to support its military campaign in Syria. Dramatic scenes ensued at the land and sea borders between Greece and Turkey: Greek police tear-gassing and pushing back crowds of asylum-seekers at a northern border crossing; the Hellenic Coast Guard firing warning shots at a dinghy full of asylum-seekers in the Aegean Sea; angry protesters preventing another group in a dinghy from disembarking in the port on the island of Lesvos. Amid all this came a timely reminder of what can happen when people feel compelled to attempt ever more dangerous journeys. The UN migration agency, IOM, announced that the drowning of 91 people off the coast of Libya last month and other recent fatalities had taken the toll in the Mediterranean Sea since 2014 above 20,000.
"The disappearance and presumed drowning of at least 91 people reported missing aboard a dingy north of Garabulli, Libya, on February 9 is the latest in a series of so-called 'ghost boats' that have vanished en route to Europe, claiming hundreds of lives," said Frank Laczko, Director of IOM's Global Migration Data Analysis Centre.
The rise in deaths has slowed in recent years, but the death rate per crossing has been increasing, as riskier trips are attempted and as search and rescue efforts have been curtailed—by right-wing governments and, more recently, the coronavirus. The crews of two humanitarian vessels have been under a 14-day quarantine off the ports of Messina and Pozzallo, Sicily.
Adopted from The New Humanitarian, March 6.