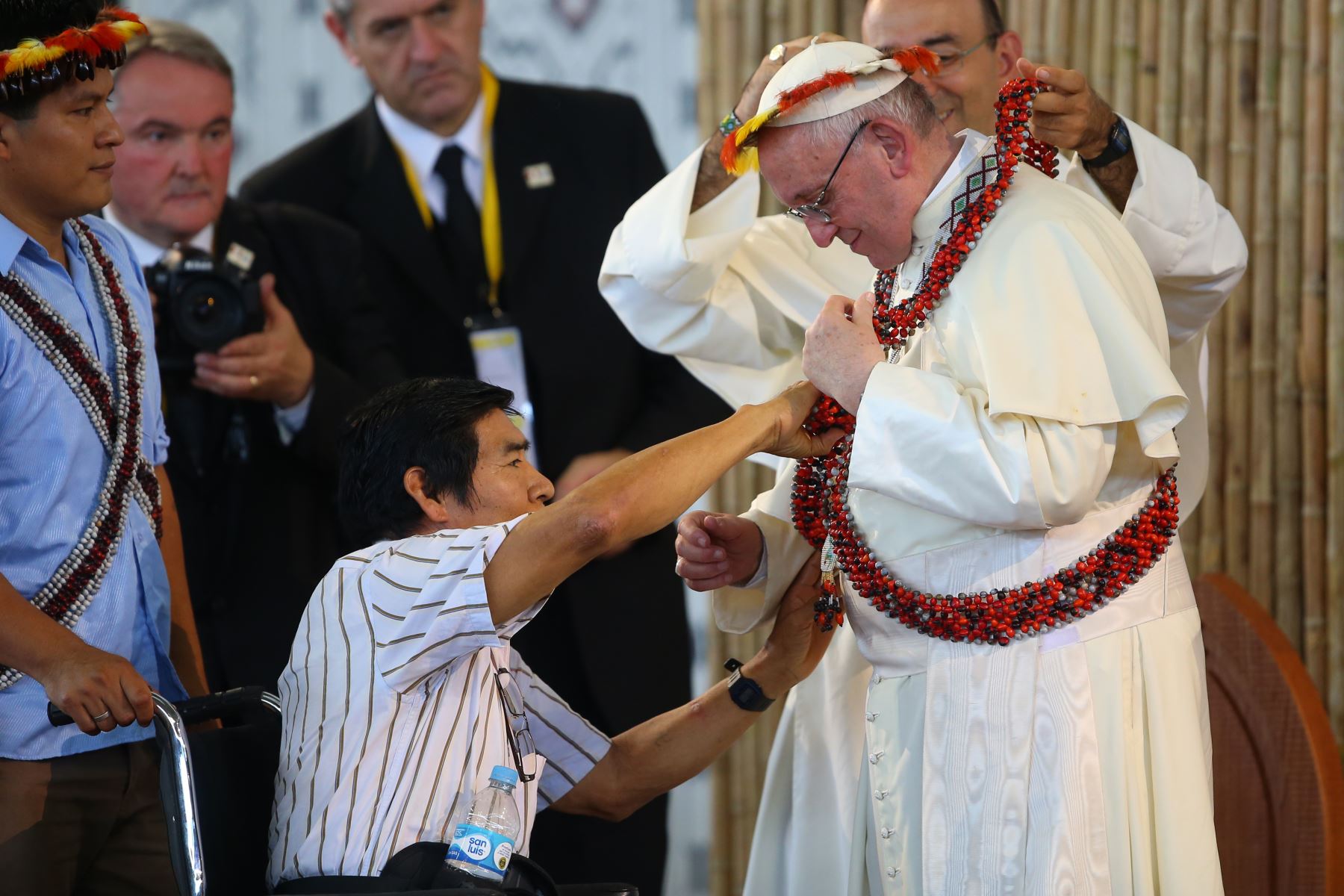 A revered leader of Peru's Awajún indigenous people, Santiago Manuin Valera, 63, died July 1 of COVID-19 at a hospital in the coastal city of Chiclayo. He was first taken from his remote community of Santa María de Nieva in Amazonas region to a hospital in the closest city, Bagua; then transferred over the mountains to Chiclayo as his condition worsened. His daughter, Luz Angélica Manuin, warned of a dire situation in the Awajún communities and across the Peruvian Amazon, with COVID-19 taking a grave toll. "There are many dead," she said. "We keep vigil over them and we bury them. The government has forgotten us."
Santiago Manuin, head apu (traditional chief) of Santa María de Nieva, was gravely wounded in the Bagua massacre of June 2009, when National Police opened fire on indigenous protesters. Hit with eight bullets, he was left for dead. Against all expectations, he recovered—although he had to use crutches or a wheelchair for the rest of his life.
He continued to be an outspoken advocate for the territorial rights of the Awajún and other indigenous peoples of Peruvian rainforest. Having won Spain's Queen Sofía Award for his advocacy in 1994, he was honored with Peru's National Human Rights Award in 2014. In January 2018, he met with Pope Francis during his visit to Peru's Amazon region of Madre de Dios. There, he presented the pontiff with a tawás, or traditional floral crown, as a symbol of reconciliation between the Church and indigenous peoples. (RPP Noticias, Vatican News)
In an unlikely development that pointed to splits in Peru's indigenous movement, during the 2016 presidential race Manuin declared his support for the far-right candidate Keiko Fujimori—a position that was promptly repuduated by the Permanent Council of the Awajún-Wampis People (CPPAW). Manuin cited centrist candidate Pedro Pablo Kuczynski's choice of Mercedes Araoz as his running mate; she had been the trade minister responsible for implementing the US-Peru FTA, the central issue behind the 2009 uprising.
Photo: Andina