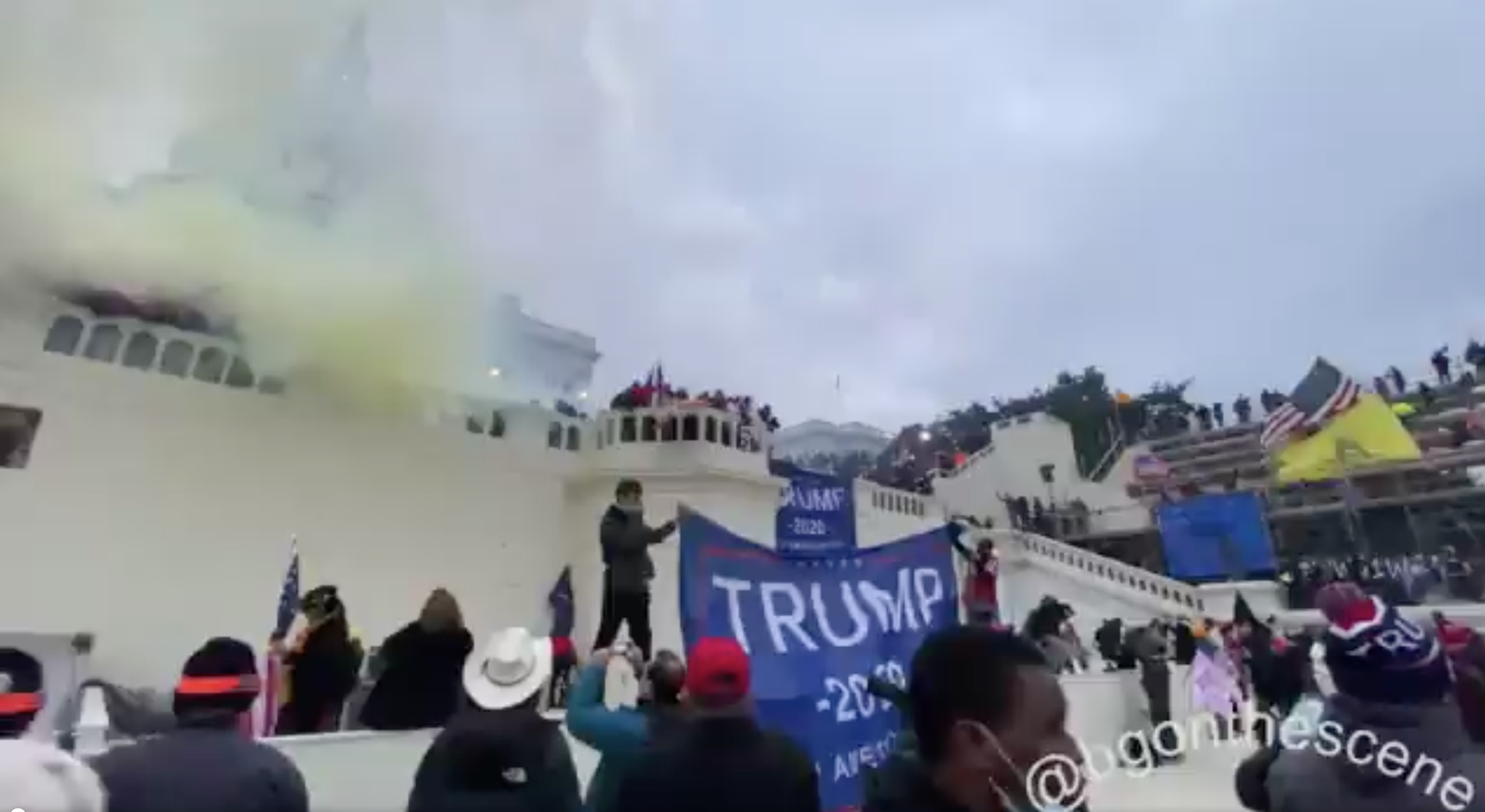 Pro-Trump rioters stormed the US Capitol building in Washington DC on Jan. 6 after Trump supporters rallied by the thousands on the National Mall. President Donald Trump had addressed them in a rambling speech laden with grievances and falsehoods just after noon and encouraged them to move on to the Capitol. As they did so, the House and Senate were evacuated, and the Capitol building and surrounding locations put on lockdown. The rioters breached police lines and security barriers at several points and appeared to roam the Capitol corridors at will. Several broke into the House and Senate chambers and sat unopposed in the chairs of the presiding officers. The scenes were disturbingly reminiscent of the moment in 1814 when invading British forces seized the Capitol and their commanding officer mounted the empty Speaker's Chair, and asked mockingly, "Shall this harbor of Yankee democracy be burned? All for it will say 'Aye!'"
The storming of the Capitol interrupted the formal Congressional counting of electoral votes from the November 2020 election; prior to the joint session of Congress, Vice President Mike Pence indicated in a lengthy statement that he was not willing to overturn the Electoral College result in favor of the president.
Additional law enforcement from Maryland has since arrived at the Capitol to reinforce federal authorities there, and National Guard units are also responding. DC Mayor Muriel Bowser has ordered a citywide curfew from 6 PM ET today (Jan. 6) to 6 AM tomorrow.
From Jurist, Jan. 6. Used with permission.
Photo: @BGOnTheScene