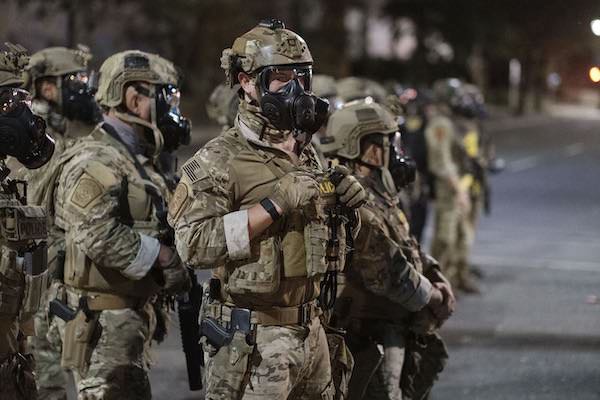 In Episode 58 of the CounterVortex podcast, Bill Weinberg takes stock of pro-Trump rabble threatening insurrection from Michigan to Idaho (where overt neo-Nazism is in evidence) as explicit calls are raised from the far right for "martial law" and nullification of Biden's election. In this light, the petition to the Supreme Court by "red state" attorneys general was not significant because of its odds for success but as an indication of how the political lines are drawn at this moment. With the attempted "judicial coup" now failing, Trump and his partisans are preparing for Plan B—an actual military coup. The Pentagon purge is clear evidence of this, and the sabre-rattling at Iran may be aimed at fomenting a global crisis that will provide a convenient pretext. It is a failure of America's progressive forces that #StopTheSteal has become a popular hashtag on the right but #StopTheCoup has not become a popular hashtag on the left. Weinberg urges that we reject the dubious precepts of "American exceptionalism" and start acting like it can happen here—before it is too late.
Listen on SoundCloud or via Patreon.
Production by Chris Rywalt
We ask listeners to donate just $1 per episode via Patreon. A total of $30 per episode would cover our costs for engineering and producing. We are currently up to $25.