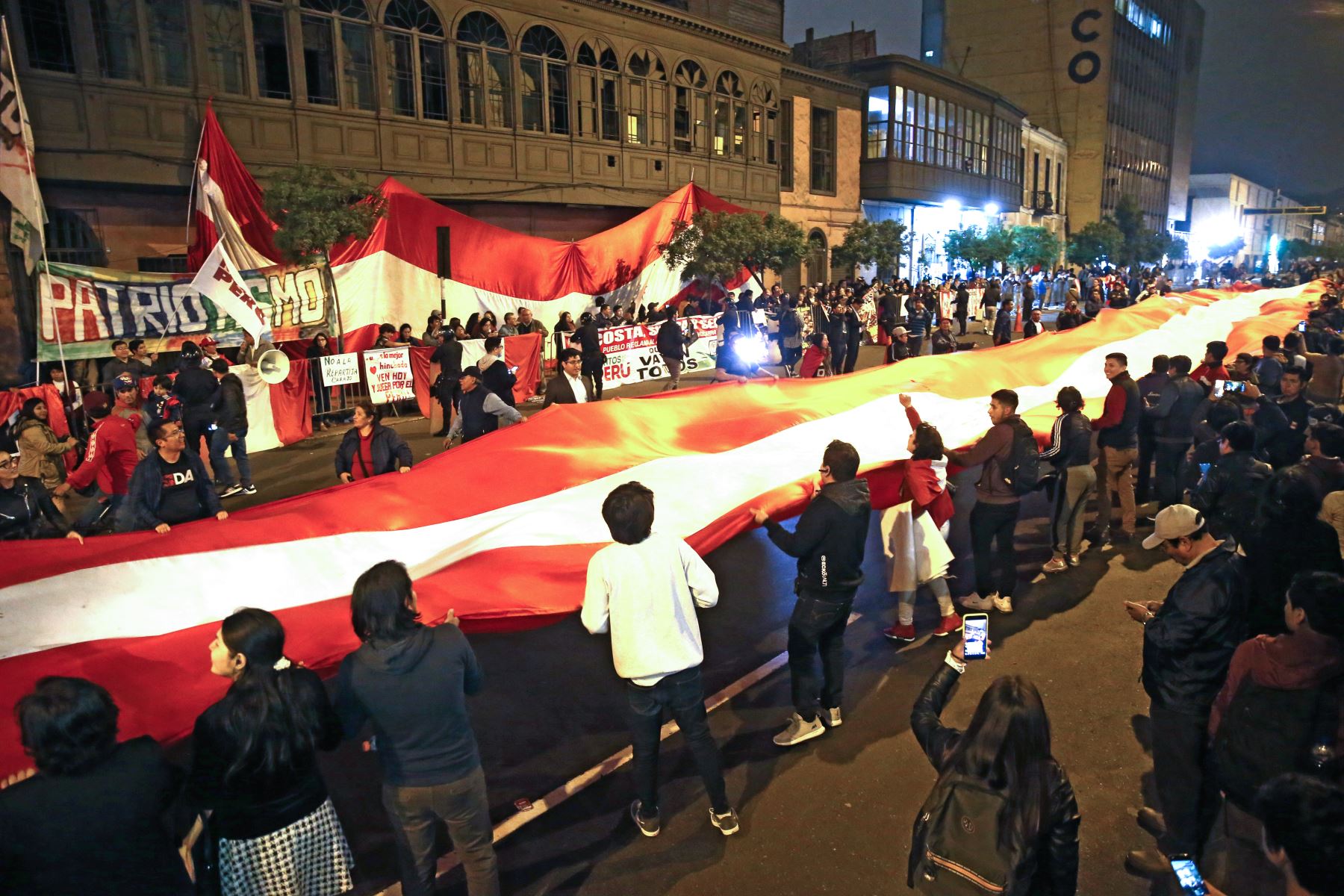 President Martín Vizcarra of Peru ordered Congress to dissolve Sept. 30, prompting opposition lawmakers to vote to suspend him and plunging the nation into a crisis. Vizcarra and the right-opposition bloc in control of Congress have long been divided over the ongoing political scandal in Peru.  Vizcarra finally made his move after lawmakers appointed a new member to the top court, the Constitutional Tribunal, which would be the arbiter in a legal dispute between Congress and the Executive. Opposition lawmakers responded to Vizcarra's decision by accusing him of staging "a coup," and immediately voted to suspend him for 12 months, to be replaced by the vice president, Mercedes Aráoz. Vizcarra maintains the vote has no legitimacy because it came after Congress itself had been dissolved.
The Congress building has been sealed off by riot police and army troops, but some 20 lawmakers remain inside and are refusing to leave. The chamber of commerce, CONFIEP, is rejecting Vizcarra's move as a "violation of the constitution." Vizcarra, however, is citing a constitutional provision allowing dissolution of Congress if it improperly interferes with the independence of the Executive. Aráoz herself announced her resignation as vice president and called for new elections, in a bid to de-escalate.
Thousands of joyous demonstrators have filled the streets of downtown Lima in support of the dissolution of Congress, shouting the ubiquitous slogan, "¡Que se vayan todos!" (Throw them all out!). Even conservative establishment daily La República ran a commentary dismissing any equivalence between Vizcarra's dissolution of Congress and that of now-imprisoned ex-dictator Alberto Fujimori in 1992.
Fujimori's daughter Keiko Fujimori, leader of the right-wing opposition, was arrested on corruption charges last year. Ex-president Pedro Pablo Kuczynski was also arrested this April, and is now under house arrest due to health concerns.  Another ex-president, Alejandro Toledo, was arrested in March on a public drunkenness charge in San Francisco, Calif., and awaits extradition to Peru to face corruption charges. (NYT, AP, The Guardian, Reuters, BBC Mundo, RPP Noticias, Peru21, La Mula)
Photo: Andina via La Mula