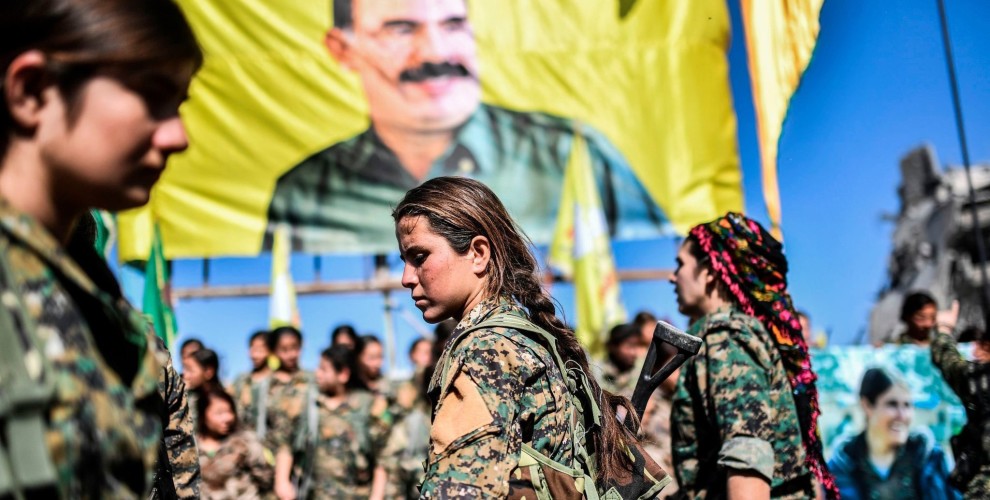 UN Secretary-General Antonio Guterres has announced formation of a constitutional committee on Syria that will include members of the Bashar Assad regime and opposition representatives. Mustafa Bali, spokesman for the US-backed Kurdish-led Syrian Democratic Forces (SDF), protested that no representatives from the organization have been invited to join the committee. UN Syria envoy Geir Pedersen told Al Jazeera that although the main Kurdish militia in Syria was not represented, "it is important for me to emphasize that of course also we have Kurdish representatives on the committee." Bali responded on Twitter that Pedersen "must know that having a couple of Kurds…who [are] allied with the Syrian government or the opposition doesn't mean Kurds [are] represented in the committee."
Representatives of the Kurdish autonomous zone in northern Syria had been iced from the summit in Sochi, Russia, in January 2018, where the decision was taken to draft a new constitution.
This development comes as the Assad regime's official news agency SANA has issued a spate of stories accusing the SDF of such abuses as raiding villages to "forcibly recruit" abducted youth. (EA Worldview)
Whether or not there is any truth to these claims, it is certainly hilarious irony to hear them from the genocidal Assad regime, which has been committing crimes against humanity in its bombardment of Idlib over the past months.
All of this is further evidence that the Kurds have been betrayed by all sides in the Great Power game, and that Kurdish efforts to seek a separate peace with the regime are now definitively dead. And that normalization of the Assad regime is a part of the emerging international consensus.
Photo: ANF