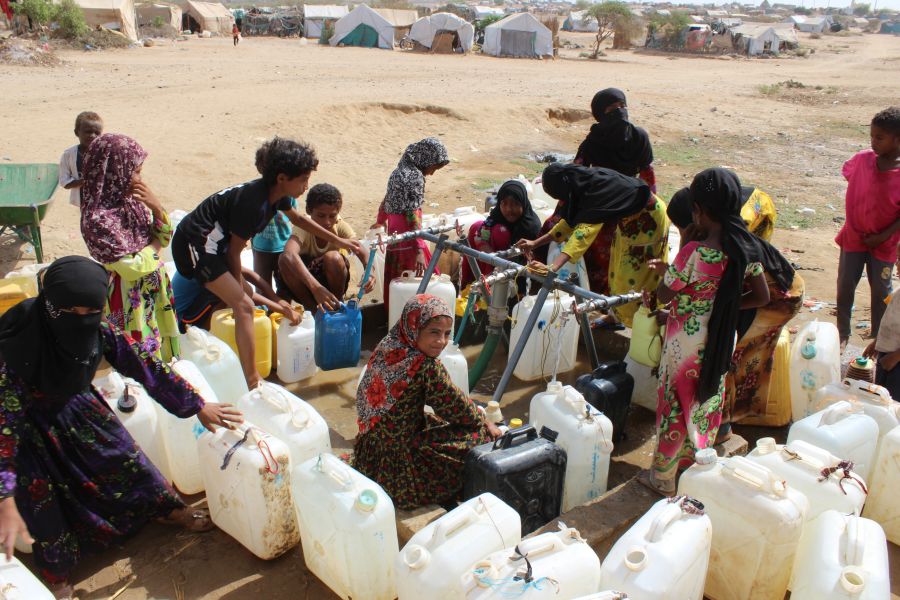 Facing long lines and bread shortages, Lebanon's government has been forced to give private importers $15 million to bring more wheat into the country. But it's a short-term fix for a government that is broke and waiting for the IMF to approve a bailout deal. And nations across the Middle East may be looking for similar solutions as they struggle with the fallout from Russia's invasion of Ukraine—both countries are key wheat producers, and exports are effectively cut off by the war. Oxfam is warning that wheat reserves could run out within weeks in the Occupied Palestinian Territories. Mercy Corps reports that food prices are up in rebel-held northwest Syria, where food security was already a major concern. Last month Egypt put a cap on unsubsidized bread prices before they could get too high. Yemen, which imports the vast majority of its food, is of particular concern as it already has so many hungry people and is heavily dependent on Ukrainian wheat. Last week, UNICEF said that "the number of malnourished children [in the region] is likely to drastically increase."
The food crisis is deepened by a decades-worst regional drought impacting Syria, Iraq, Afghanistan, and especially Iran. A new assessment on Iran from the International Federation of Red Cross & Red Crescent Societies (IFRC) documents water shortages, disappearing wetlands and emptying villages, making the impacts "impossible to ignore." In recent years, Iran has been roiled by lengthy protests that were triggered at first by economic hardships; water shortages have added to the many grievances. "Food insecurity and a breakdown in societal cohesion are highly likely to follow if increased strains on households and communities are not addressed," the IFRC assessment warns. The federation has launched an appeal, pegged at about $9.5 million, to help the Iran Red Crescent Society respond, but sanctions on Iran continue to be a barrier to aid.
From The New Humanitarian, April 15
Note: A Food & Agriculture Organization report in 2017 warned that the Middle East may become "uninhabitable" in a matter of decades.
Photo of IDP camp in Yemen: Moayed Al Shaibani/Oxfam