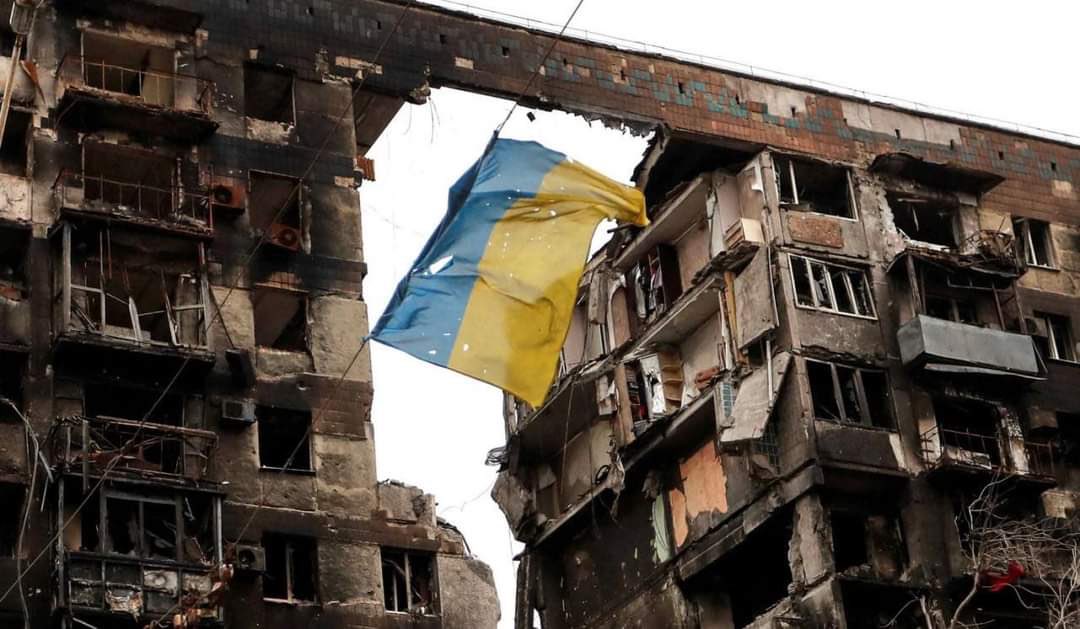 Ukraine's parliament, the Verkhovna Rada, adopted a resolution April 14 formally recognizing the actions of the Russian armed forces in the country as genocide of the Ukrainian people. Said the MPs in a statement upon passage of the resolution: "The actions committed by the Russian armed forces are not just a crime of aggression, but pursue the goal of systematic…destruction of the Ukrainian people, their identity, and deprivation of their right to self-determination… This requires immediate recognition of the actions committed by the Russian armed forces during the last phase of the Russian armed aggression against Ukraine, which started on February 24, 2022, with the genocide of the Ukrainian people."
The resolution calls upon the UN, the European Parliament, the OSCE and NATO to similarly recognize the actions of the Russian military in Ukraine as genocide of the Ukrainian people. (Interfax Ukraine)
These bodies do appear to be weighing such a determination.
The Office for Democratic Institutions & Human Rights (ODIHR) of the Organization for Security & Co-operation in Europe (OSCE) on April 13 found that Russia has violated international humanitarian law and committed human rights abuses in its invasion of Ukraine. The report confirmed that Russian forces have committed "violations concerning even the most fundamental human rights," including the "right to life, prohibition of torture and other inhuman and degrading treatment and punishment." (Jurist)
International Criminal Court (ICC) chief prosecutor Karim Khan on April 13 told reporters during his visit to Bucha, the Kyiv suburb where a massacre of hundreds was carried out last month, that "Ukraine is a crime scene." The ICC opened an investigation into possible war crimes in Ukraine on March 2, one week after Russia began its invasion of the country. At that point, 39 ICC state parties had referred the situation in Ukraine to the Court. The investigation will also investigate crimes committed in Ukraine since November 2013. (Jurist)
Seventeen Holocaust museums across the world on April 11 released a statement condemning Russian atrocities in Ukraine. Representatives from museums in the United States, Canada, South Africa, and the United Kingdom wrote:
We at Holocaust museums around the world have a particular mission. The stories we tell are ones of destruction and pain, and of the nobility of upstanders who risked their lives to do what was right and help others. We not only aim to educate, to honor our Survivors' wishes that their stories are not forgotten, but to make a better future where the stories we tell are no longer repeated.
The statement specifically mentions the "Holocaust by Bullets," a period in the summer and fall of 1941 during which German forces shot over 1.5 million Jews. According to the New Orleans-based National World War II Museum, 25% of all Jewish victims in the Holocaust were murdered in the territory which is now Ukraine.
The museums lamented the present-day "horrific reports of rape and wanton destruction of lives by the Russian army. These are war crimes, and if we, as the bearers of history, do not speak out, then we have failed in our mission."
The museums also pledged support for the ICC investigation of Russian war crimes, crimes against humanity, and genocide in Ukraine. (Jurist)
Ukrainian prosecutors say they have documented thousands of Russian war crimes since the invasion was launched on Feb. 24. Both the ICC and UN Human Rights Council have opened investigations into possible war crimes in Ukraine.
Photo via Twitter