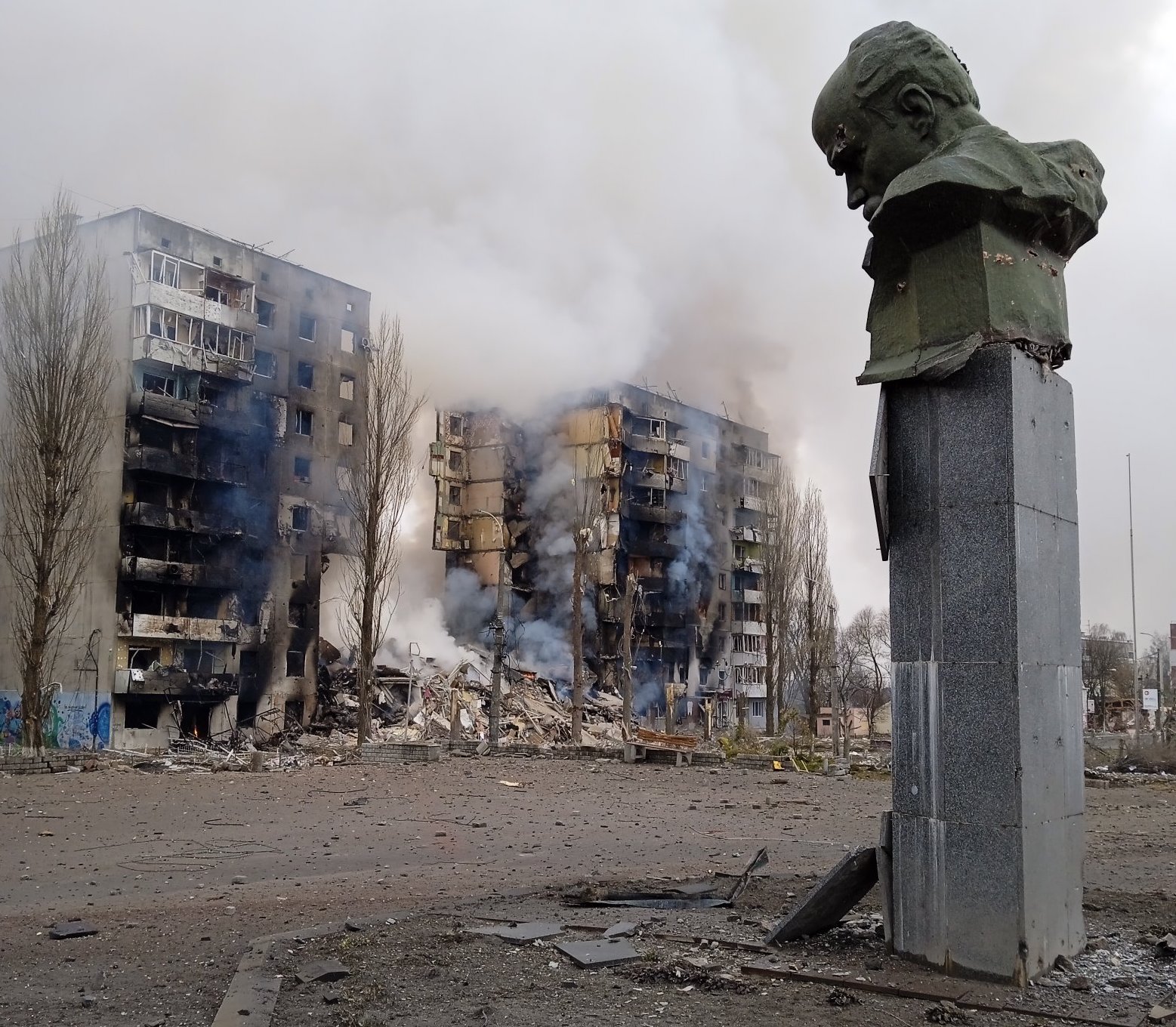 Across Ukraine, prosecutors are collecting evidence of potential war crimes by Russian forces in the weeks since the invasion was launched, and now say they are investigating some 5,000 cases. But it was images of the bodies in Bucha—revealed after Russian troops withdrew from areas outside the Ukrainian capital last week—that captured global attention. Authorities say at least 320 civilians were slain in Bucha, a small city northwest of Kyiv. Between 150 and 300 bodies were buried in a mass grave, while others were left scattered along a street for weeks. Hundreds were killed in other towns outside Kyiv, such as Borodianka and Hostomel, while an apparent Russian missile strike on a railway station in the southeastern city of Kramatorsk on April 8 killed at least 50 civilians, including several children.
The US has imposed a fresh round of sanctions on Russia, with the UK and EU following suit.
In a rare move, the UN General Assembly voted April 7 to suspend Russia from the Human Rights Council, citing reports of "gross and systematic violations and abuses of human rights" and "violations of international humanitarian law." The resolution passed with 93 nations voting in favor, 24 voting against, and 58 abstaining. Russia, Belarus, China, North Korea, and Iran were among the nations who voted against the resolution.
Russia is now the second country ever to be suspended from the HRC, following the General Assembly's vote to remove Libya in 2011 in response to Moammar Qaddafi's violence against anti-government protesters.
Ukrainian Ambassador Sergiy Kyslytsya urged countries to support the resolution before the vote stating:
Bucha and dozens of other Ukrainian cities and villages, where thousands of peaceful residents have been killed, tortured, raped, abducted and robbed by the Russian Army, serve as an example of how dramatically far the Russian Federation has gone from its initial declarations in the human rights domain. That is why this case is unique and today's response is obvious and self-explanatory.
In response to the adoption of the resolution, Russia's deputy permanent representative Gennady Kuzmin declared that Russia had already decided that day to end its membership with the Human Rights Council. Russia's first deputy ambassador Dmitry Polyanski also announced the nation's withdrawal on Twitter stating, "After today's scandalous vote by Western countries and those who for different reasons come to their heel Russia withdrew from HRC before the end of its term." (TNH, Jurist)
Both the Human Rights Council and International Criminal Court have opened investigations into possible war crimes in Ukraine.
Photo: damaged statue of Ukrainian national poet Taras Shevchenko in Borodyanka. Via Euromaidan Press.