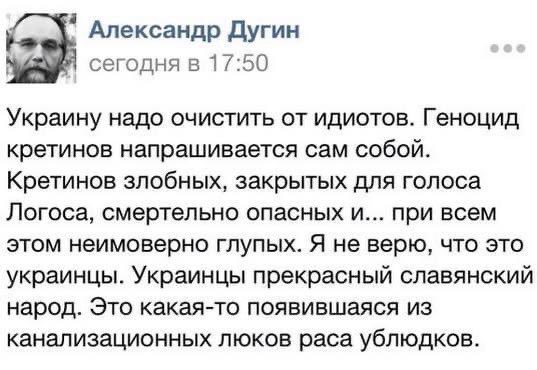 Darya Dugina, Russian state media war propagandist and the daughter of ultra-nationalist ideologue Alexander Dugin, was killed when a remote-controlled explosive device planted in her SUV went off Aug. 20 as she was driving on the outskirts of Moscow. Russia's Federal Security Service (FSB) is charging that the assassination was "prepared and perpetrated by the Ukrainian special services." According to the FSB, a Ukrainian citizen, Natalya Vovk, carried out the attack and then fled to Estonia. Russian media reports are claiming she was a member of Ukraine's Azov Battalion, and that the elder Dugin was the actual target of the attack. A statement from Russia's Foreign Ministry said Dugina's killing reflects Kyiv's reliance on "terrorism as an instrument of its criminal ideology."
Kyiv has vigorously denied any involvement in the killing. In Estonia, the prosecutor general's office said in a statement that it "has not received any requests or inquiries from the Russian authorities on this topic."
Russian President Vladimir Putin has posthumously awarded Dugina the Order of Courage, one of Russia's highest honors.
In a statement, Alexander Dugin described his daughter as a "rising star" who was "treacherously killed by enemies of Russia." Calling for redoubled military efforts against Ukraine, he added: "My daughter has sacrificed her young life on the altar of victory."
Both Dugin and Dugina are on the US and UK sanctions lists, accused of spreading "disinformation" aimed at the "destabilization" of Ukraine. On social media posts, Dugin has called Ukrainians a "race of degenerates" deserving of "genocide."
Ukrainian authorities have banned public celebrations in Kyiv to commemorate this week's 31st anniversary of independence from Soviet rule, citing an escalated threat of Russian attack. (AP, Reuters, EuroMaidan Press, CBC)
Ukraine's online partisans are calling the whole investigation an "FSB fake." And speculating that the assassination itself was an FSB "false flag" operation to justify expanding the war in Ukraine.
Russian authorities have still named no culprits in the 2015 killing of anti-Putin politician Boris Nemtsov, the 2006 killing of journalist Anna Politkovskaya who uncovered use of torture by the security forces in Chechnya, or the 2009 killing of human rights activist Natalya Estemirova.
On Aug. 22, the New York Times ran a story noting: "The FSB. has long been dogged by suspicions that, rather than solving crimes, it stages or covers them up." These claims go all the way back to the 1999 Moscow apartment-bloc bombings that ignited the second Chechnya war and consolidated Vladimir Putin's grip on power.
Image: Social media post in which Dugin called for "genocide" of the Ukrainian "race of degenerates." Via Twitter