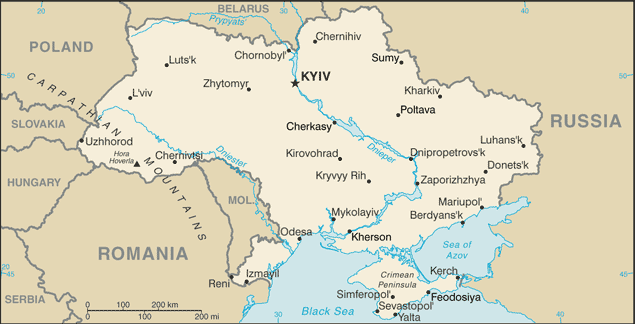 In Episode 136 of the CounterVortex podcast, Bill Weinberg debunks Vladimir Putin's "de-Nazification" propaganda for his invasion of Ukraine, a paramount example of the ultra-cynical phenomenon of paradoxical fascist pseudo-anti-fascism. Putin's stated justifications for the Ukraine war are either paranoid delusions or outright lies. His real objectives are to rebuild the Russian Empire, re-establish the Russian dictatorship, and exterminate Ukraine as a cultural and political entity. These are the open aims of Alexander Dugin, the intellectual mastermind of Putin's revanchist imperial project, and the political heir of Ivan Ilyin, the 20th century theorist of "Russian Fascism." Listen on SoundCloud or via Patreon.
Production by Chris Rywalt
We ask listeners to donate just $1 per weekly podcast via Patreon—or $2 for our new special offer! We now have 45 subscribers. If you appreciate our work, please become Number 46!
Map: PCL