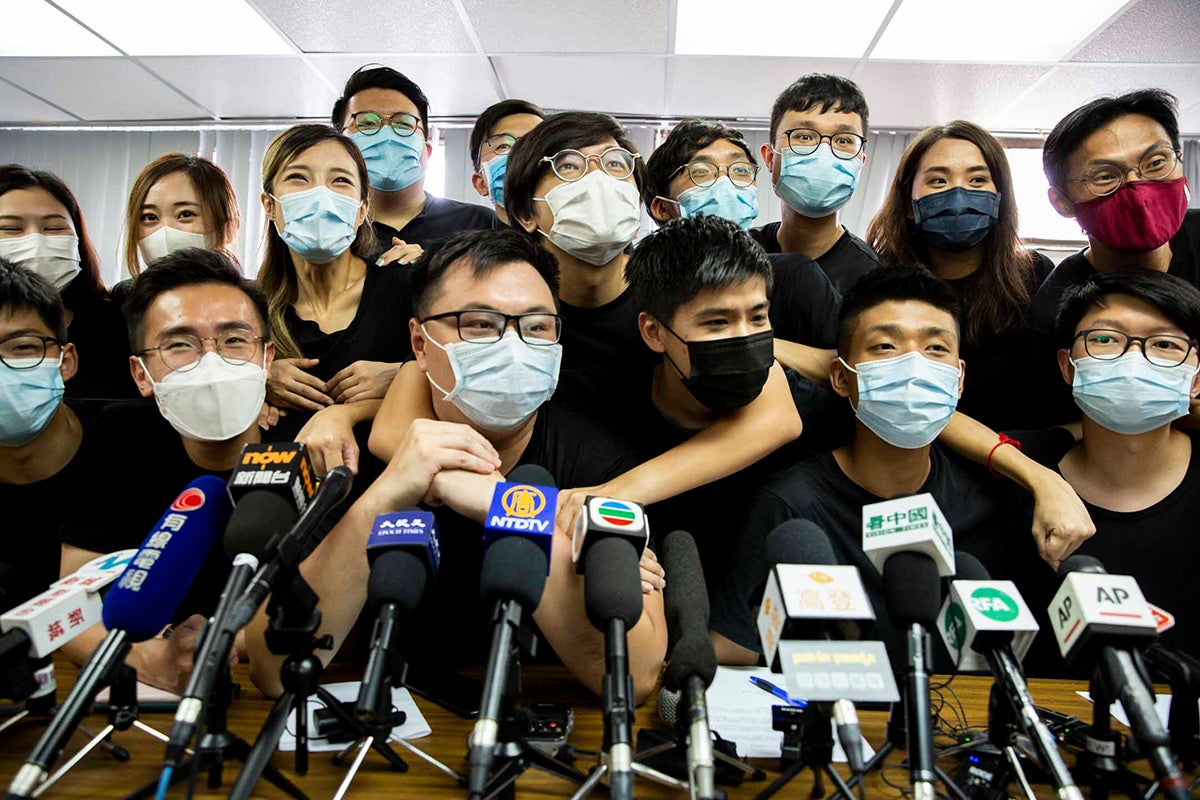 Human Rights Watch (HRW) on Aug. 22 published a call for Hong Kong to end its unfair trial practices against a group of 47 lawmakers and activists charged under the National Security Law imposed in 2020. Calling for the dropping of charges against the 47 and for their immediately release, HRW said the crimes established by the law are "overly broad and arbitrarily applied."
After the media ban on coverage of the cases was lifted, the prosecution named five of them as "major organizers"—Benny Tai, a legal scholar; Au Nok-hin, ex-lawmaker; Chiu Ka-yin and Chung Kam-lun, ex-district council members; and Gordon Ng Ching-hang, an activist. In these cases, the prosecution is calling for harsh sentences including life imprisonment, saying that they sought to "paralyze the operations of the Hong Kong government."
The 47 were charged together in February 2021 over their participation in primary elections for the Legislative Council the previous year despite the election having been suspended. Many have been detained for as long as 18 months. Authorities have repeatedly denied consular access as required by international law to Gordon Ng Ching-hang, an Australian citizen.
HRW reports that the Hong Kong authorities have arrested nearly 200 people under the National Security Law, and prosecuted more than 110 of them. Ma Chun-man, an activist who was the first person sentenced under the law, received five years in prison for "inciting secession."
Maya Wang, senior China researcher at HRW, said:
Hong Kong's biggest national security case is wrapped in legal language, but it's just part of the Chinese government's relentless efforts to smother Hong Kong's democracy movement. The very real threat of life in prison for peaceful activism shows Beijing's utter contempt for both democratic political processes and the rule of law
In July, the UN Human Rights Committee called for Hong Kong authorities to take urgent steps to repeal the National Security Law, and raised concern about the many civil society organizations that have relocated or closed down since the law was enacted.
From Jurist, Aug. 23. Used with permission.
See our last reports on the National Security Law, Benny Tai, Au Nok-hin, Ma Chun-man, the postponed elections, and the unauthorized primaries.
Image: Lam Chun-tung/Initium via HRW