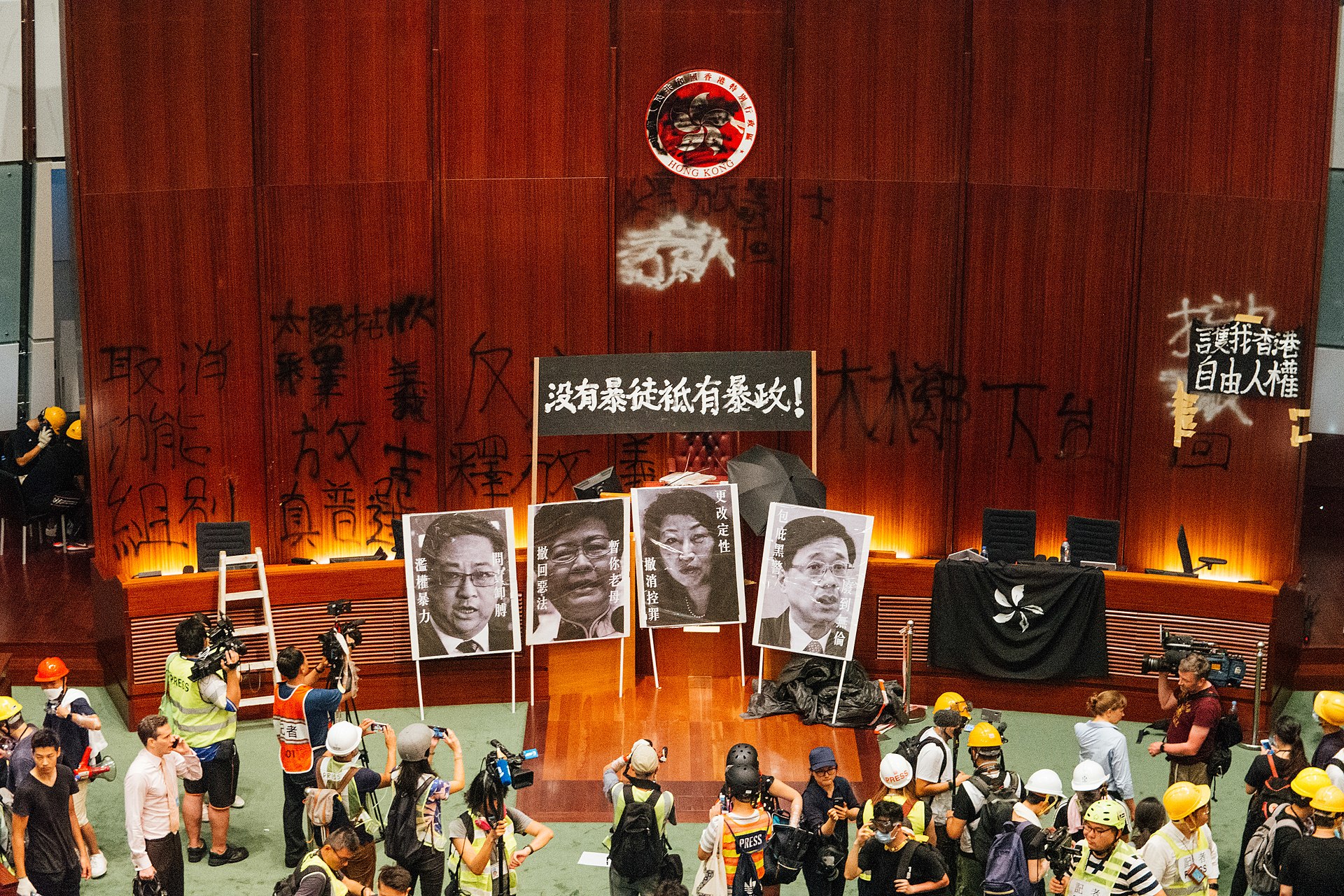 Hong Kong authorities arrested seven prominent opposition politicians Nov. 1, and an eighth the following day. The charges arise from an incident during a Legislative Council meeting in May. The politicians arrested are Wu Chi-wai, Andrew Wan, Helena Wong, Fernando Cheung, and Ted Hui, all pro-democracy lawmakers, in addition to Kwok Wing-kin, chairman of the Labour Party, and former lawmakers Eddie Chu and Ray Chan. All eight have been released on bail. Wu Chi-wai, chairman of the Democratic Party, denounced the arrests as an attempt to silence the opposition. The arrests do not appear to be tied to the widely condemned National Security Law that went into affect in June.
Back in May, a clash broke out in the legislature chamber over control of a House Committee meeting. During this incident, a pro-Beijing politician dragged Ray Chan to the ground, who suffered a slipped disk as a result. Thus far, no pro-establishment lawmakers have been arrested over the incident. As such, the new arrests have been widely condemned as political. The police have denied any political motive.
In recent years, the number of opposition lawmakers in Hong Kong's legislature has increased. During debates over a proposal that would permit extradition to mainland China, sessions occasionally turned chaotic.
The new arrests are claimed by the opposition to be political and in line with actions taken against protestors and opposition lawmakers over the past several years. According to the agreement by which the UK handed control of Hong Kong back to China, Hong Kong is supposed to maintain its autonomy until 2047. The National Security Law and crackdown on protestors and opposition politicians are seen as intended to bring about the integration of Hong Kong into the mainland Chinese political system before 2047.
From Jurist, Nov. 3. Used with permission.
Image of protest occupation of the LegCo chamber in July 2019 via Wikipedia