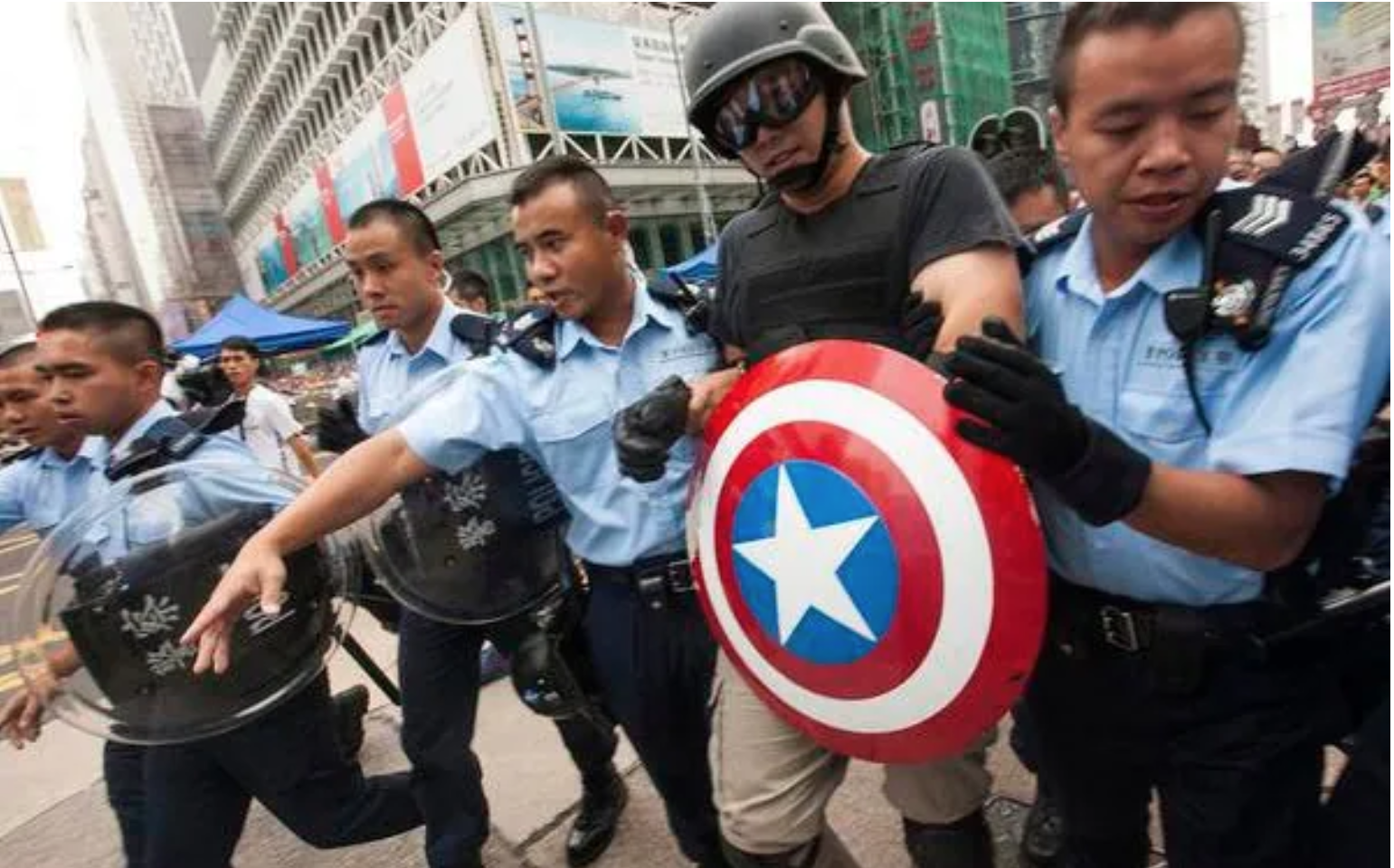 A Hong Kong district court on Oct. 25 found delivery worker-turned-activist Ma Chun-man guilty of incitement to secession for his actions at over 20 protests and in several interviews last year. Famously dubbed "Captain America 2.0" by local news media for dressing like the comic-book character at demonstrations, Ma is the second person to be convicted under China's Law on Protection of National Security of Hong Kong. He was charged under articles 20 and 21 for advocating "separating Hong Kong from China, unlawfully changing its legal status or surrendering it to foreign rule."
The prosecution submitted 20 video clips featuring Ma at protests between August and November 2020. Prosecution also submitted several of Ma's personal effects, including placards and shirts with statements such as "The people of Hong Kong want an independent nation!" and a notebook labeled "Captain America's Resistance Diary." They also produced screenshots of similar messages posted by Ma on social media.
In his defense, Ma claimed he was merely exercising his civil right of free expression and assembly, guaranteed under Hong Kong's Basic Law, without violent conduct, criminal intent, or even a realistic plan. Ma stated that no one responded to his "empty" slogans. However, District Judge Chan Kwong Chi noted the prosecution was not required to prove whether anyone committed any act as a result. The consistent "attitude, tenor and content" of the defendant, the judge said, showed his motive to undermine the security law.
The security law, promulgated by China in June 2020, has received international condemnation for violating Hong Kong's autonomy. Over 100 pro-democracy politicians, journalists, and activists have now been arrested under its provisions.
The judgment also referred to the first conviction under the security law, in which protester Tong Ying-kit was sentenced to nine years in prison in July for riding a motorcycle into a line of police. Ma, facing up to 10 years in prison, will be sentenced in November.
From Jurist, Oct. 26. Used with permission.
See our last reports on the National Security Law and Tong Ying-kit.
Photo: Twitter via The Telegraph