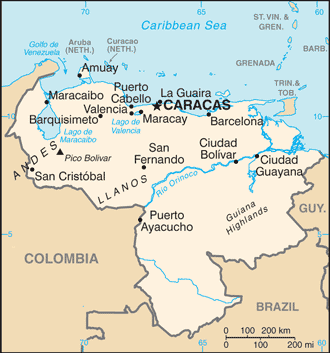 Negotiations barely got started in Mexico between representatives of Venezuelan President Nicolás Maduro and his political opposition last month before the United States announced the loosening of oil sanctions imposed on the regime. The move, allowing Chevron to begin pumping oil again, comes amid global energy shortages following Russia's invasion of Ukraine. Profits are to go to Venezuela's creditors in the US, not the state oil firm, PDVSA.
No imminent rapprochement is expected between Maduro and the opposition, but the talks have yielded a "social protection agreement" that should unfreeze billions of dollars in state funds from the international financial system. The money is to be gradually released from a UN-managed fund for healthcare and the power grid, though few specifics have been provided. According to the UN's latest humanitarian response plan, 9.3 million Venezuelans are expected to be in need in the coming year. Poverty and hunger are widespread, while 7.1 million have fled the country since 2015 to try their luck abroad.
From The New Humanitarian, Dec. 2
Note: Chevron is also to take operational control of the Petropiar refinery near Barcelona in northeast Venezuela.
See our last posts on Venezuela's political crisis, the sanctions, and the global food and energy crisis sparked by the Ukraine war. It should be noted that Venezuela's food crisis well predates the Ukraine war.