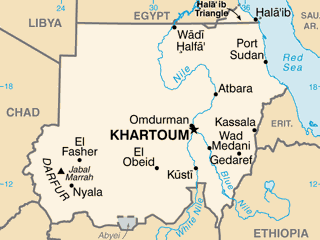 In a victory for the Trump White House, Sudan has officially signed on to the so-called "Abraham Accords," agreeing to peace and normalization of diplomatic ties with Israel. Justice Minister Nasredeen Abdulbari signed the document in the presence of US Treasury Secretary Steven Mnuchin Jan. 6. While Khartoum announced its intent to join in late October, the government waited to formally proceed until the US removed Sudan from its list of "state sponsors of terrorism" last month. Sudan paid $335 million in compensation to US victims of terrorism and their families as a condition of the removal process.
However, Sudanese political parties rejected the government's decision to normalize relations with Israel at the time it was announced, with some saying they will form an opposition front against the agreement. In a statement, the Popular Congress Party, a prominent component of the Forces of Freedom & Change political coalition, said in October that the Sudanese people are not obligated to accept the normalization deal. (Jerusalem Post, Al Jazeera)
Meanwhile, there are alarming signs that the war in Ethiopia is spilling into Sudanese territory. The Sudanese army this week reported repulsing two attacks carried out by Ethiopian forces in a contested enclave on the border between the two countries. Khartoum said Ethiopian troops were expelled from the Grand Fashaga enclave, which they had occupied for 26 years with the complicity of long-ruling dictator Omar al-Bashir.
The Grand Fashaga, in Sudan's breadbasket Gedaref state, is adjacent to Ethiopia's conflicted Tigray region, and has seen an influx of refugees from the fighting across the border. (Sudan Tribune, BBC News)