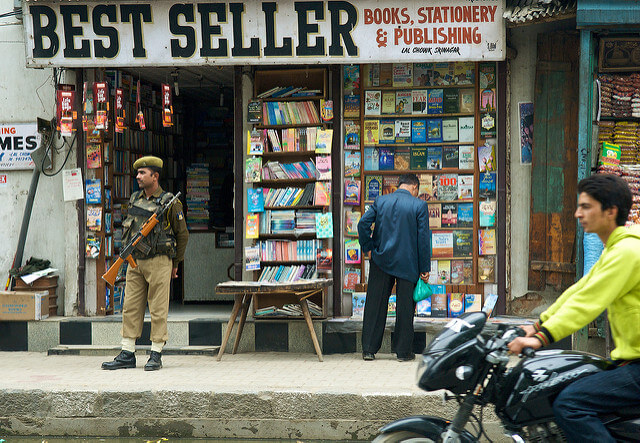 The government in the Indian union territory of Jammu & Kashmir issued an order Dec. 25 extending the suspension of high-speed 4G internet services for a further two weeks. The order is efffective across the territory, excluding the districts of Ganderbal and Udhampur. The government said it received credible reports of terrorists attempting to infiltrate from across the Line of Control that separates the territory from Pakistan-controlled Kashmir. The order ostensibly seeks to deter recruitment of youth into terrorist groups, and the circulation of provocative videos and "fake news" on social media.
Internet services were completely cut off in Jammu & Kashmir in August 2019, hours before the central government revoked Article 370 of the Indian Constitution and split the state into the union territories of Jammu & Kashmir and Ladakh, sparking unrest. While 2G internet services were restored in January 2020, restrictions on 4G services have been in place continuously since.
The government also concluded panchayat (village council) elections in December, recording large-scale voter turnout and participation by political parties across the spectrum. The order extending the internet restrictions notes that the success of the elections did not go down well with the "elements inimical to public peace and tranquility, as apparent from the multiple incidents of hurling of grenades by the terrorists since the conclusion of the election process" at civilians, police personnel and security forces.
The restrictions have been placed by the principal secretary to the territoral government under the Indian Telegraph Act, 1885 and the Temporary Suspension of Telecom Services (Public Emergency or Public Safety) Rules, 2017.
From Jurist, Dec. 28. Used with permission.
Note: The internet restrictions were extended for a further two weeks on Jan. 8, and are held to constitute the longest such outage ever imposed by a "democratic" government. The restrictions have been protested by international human rights groups, including Amnesty International. Last year, the Jammu-Kashmir Coalition of Civil Society (JKCCS) called the outage a form of "collective punishment" against Kashmiris and accused New Delhi of practicing "digital apartheid." (Scroll, Greater Kashmir, Al Jazeera)
Photo: Daniel Bachhuber/Flickr via Oxford Human Rights Hub