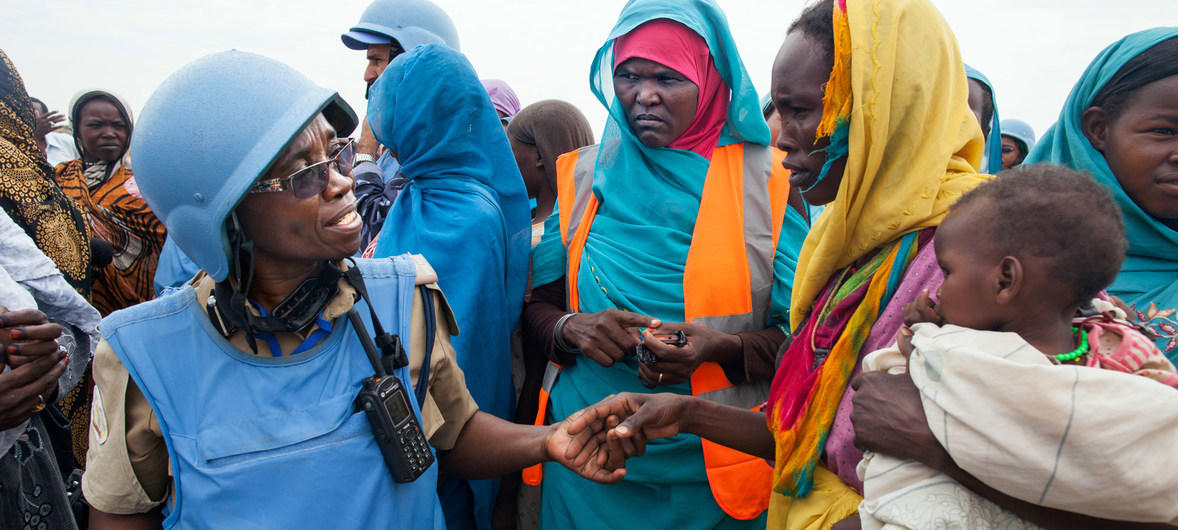 A new agreement was announced July 5 between Sudan's opposition coalition, the Forces of Freedom and Change (FFC), and the ruling Transitional Military Council (TMC). The agreement, brokered by the African Union and Ethiopia, provides for power to be shared through a Sovereign Council, to be made up of five members of the FFC, five members of the military, and one chosen jointly as a nominal president. (Jurist) Among the FFC's constituent groups are two armed rebel factions active in the conflicted Darfur region, the Sudanese Revolutionary Front (SRF) and the Justice and Equality Movement (JEM). After the new transition deal was announced, these two groups both issued statements denying Sudanese media reports that they had dropped out of the FFC—claims that may originate in a TMC stratagem to remove the Darfur question from the opposition agenda. (Sudan Tribune)
Having long receded from world headlines, the situation in Darfur is again escalating. Last month, the joint African Union-UN Mission in Darfur (UNAMID) suspended the handover of camps for displaced civilians in Darfur to the Sudanese military, citing new attacks on civilians in the region. The recent attacks, revealed by satellite imagery to indicate a "scorched earth" campaign, are believed to have been carried out by the paramilitary Rapid Support Forces (RSF)—the same which recently made headlines in the June 3 massacre of some hundred protesters in Khartoum, now under investigation by the regime.
The Darfur conflict, which began in 2003, has claimed some 300,000 lives, and displaced an estimated 2.7 million. Recently ousted president Omar al-Bashir was indicted for war crimes, including genocide, in relation to the Darfur conflict nine years ago. The bulk of the killing was carried out by the irregular pro-government militia network known as the Janjaweed, which was formally reconstituted and brought under armed forces command as the RSF in the 2011 Darfur peace agreement. (UN News, Amnesty International)
The JEM and SRF (then known as the Sudan Liberation Army) boycotted the peace talks in protest of the plan to have the Janjaweed reconstituted rather than demobilized. They have remained in arms since the deal took effect.
Photo: UN News