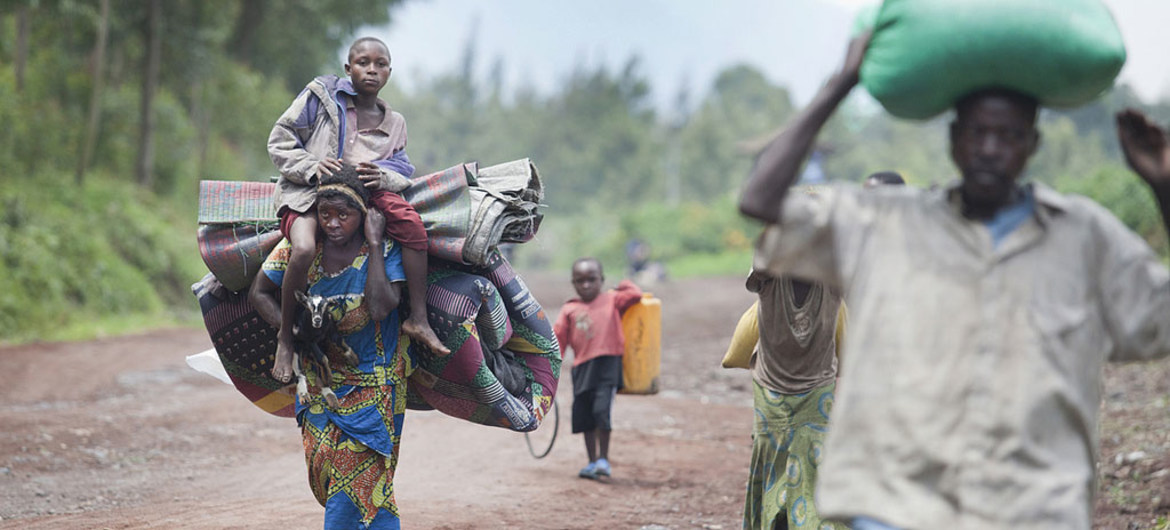 The International Criminal Court (ICC) on July 8 convicted Bosco Ntaganda, a notorious Congolese rebel commander known as "The Terminator," of 18 counts of war crimes and crimes against humanity. These crimes were committed in Ituri, Democratic Republic of Congo (DRC), from 2002 to 2003. Ntaganda was found guilty of "murder and attempted murder, rape, sexual slavery, persecution, forcible transfer and deportation" of populations, along with war crimes such as "intentionally directing attacks against civilians." Ntaganda maintained his innocence throughout the trial. He was indicted in 2006 but served as a general in the DRC's army before turning himself in in 2013.
The presiding judge of the court described one massacre that Ntaganda led in a banana field: "The bodies of those killed—men women and children and babies—were found in the banana field over the next days. … Some bodies were found naked, some had their hands tied up and some had their heads crushed. Several bodies were disemboweled or otherwise mutilated."
The ICC will schedule a separate hearing regarding the sentence. Ntaganda has 30 days to appeal.
From Jurist, July 9. Used with permission.
Note: The conviction of Bosco Ntaganda marks the third standing conviction by the ICC—all of defendants from the DRC.
Photo via UN News