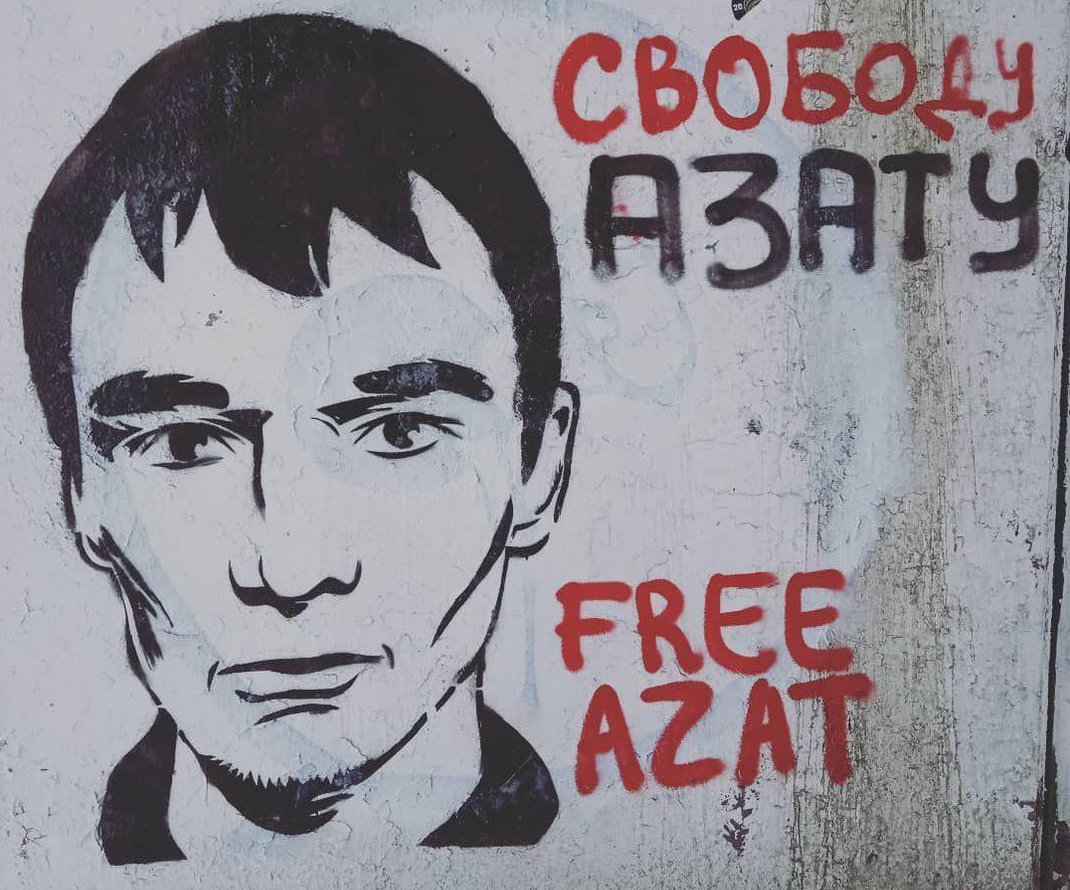 In Episode 190 of the CounterVortex podcast, Bill Weinberg discusses the cases of Azat Miftakhov, Darya Polyudova, Aleksandra Skochilenko, Yelena Milashina, Larysa Schchyrakova, Maksym Butkevych and other Russian, Belarusian and Ukrainian anti-fascist activists imprisoned by the dictatorships of Vladimir Putin and Alexander Lukashenko. These courageous women and men recognize these twin allied regimes as now actually having crossed the line into fascism—despite the paradoxical fascist pseudo-anti-fascism of their propaganda. Listen on SoundCloud or via Patreon.
Production by Chris Rywalt
We ask listeners to donate just $1 per weekly podcast via Patreon—or $2 for our special offer! We now have 58 subscribers. If you appreciate our work, please become Number 59!
Photo: caseazatmiftakhov.org