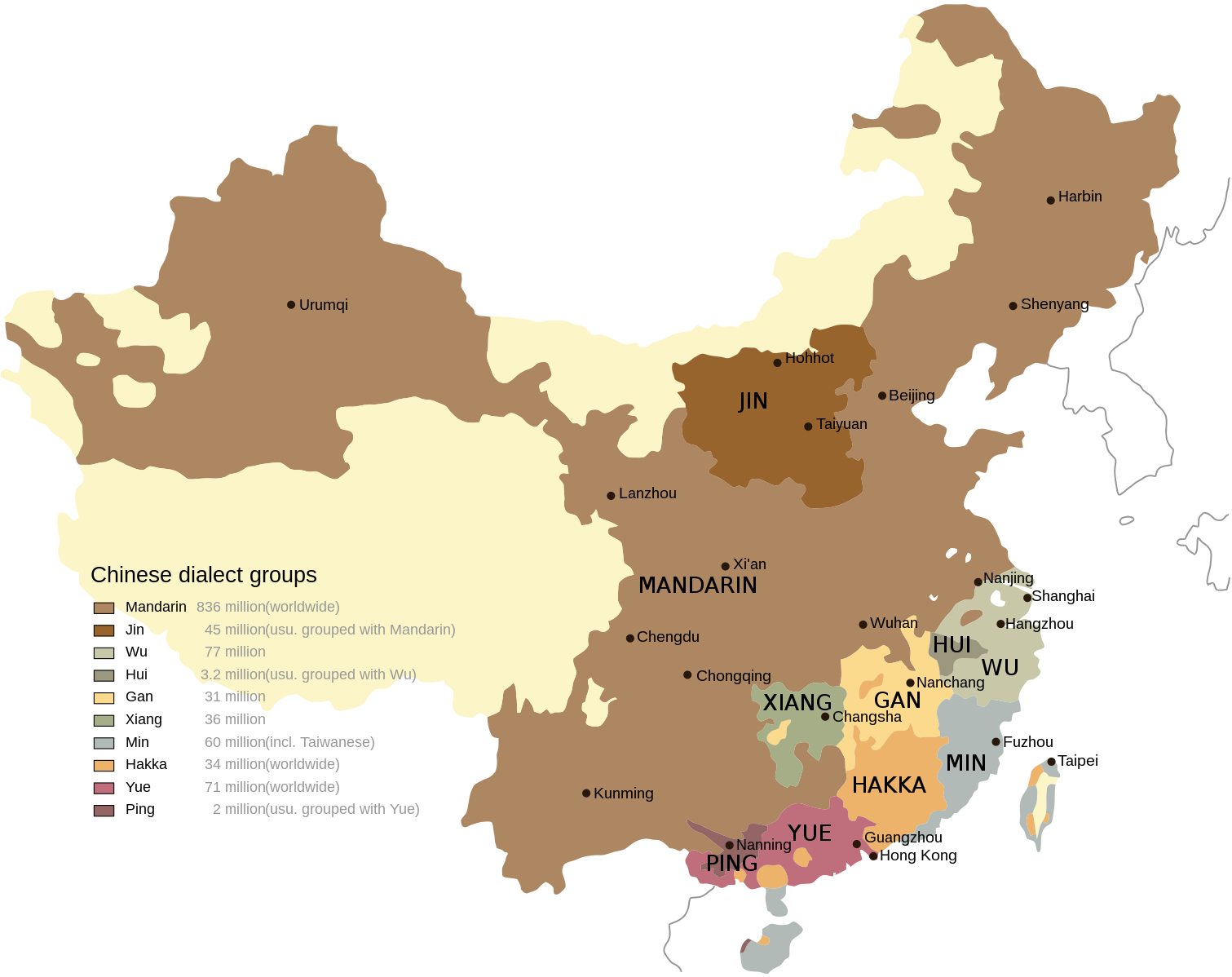 In Episode 154 of the CounterVortex podcast, Bill Weinberg conducts an in-depth interview with Gina Anne Tam, author of Dialect and Nationalism in China, 1860–1960 (Cambridge University Press) on how Mandarin (Putonghua) became the official language of China, and what has been the role in China's national identity of the regional "dialects," or fangyan. In a dilemma that has vexed China's bureaucracy for 2,000 years, the persistence of fangyan raises questions about conventional notions of nationalism and state formation. What can the tenacious survival of Shanghaihua (Wu), Fujianese (Min), Cantonese (Yue), Toisan and Hakka tell us about the emergence of an "alternative Chinese-ness" in the 21st century?
Listen on SoundCloud or via Patreon.
Production by Chris Rywalt
We ask listeners to donate just $1 per weekly podcast via Patreon—or $2 for our special offer! We now have 50 subscribers. If you appreciate our work, please become Number 51!
Map via Wikimedia Commons