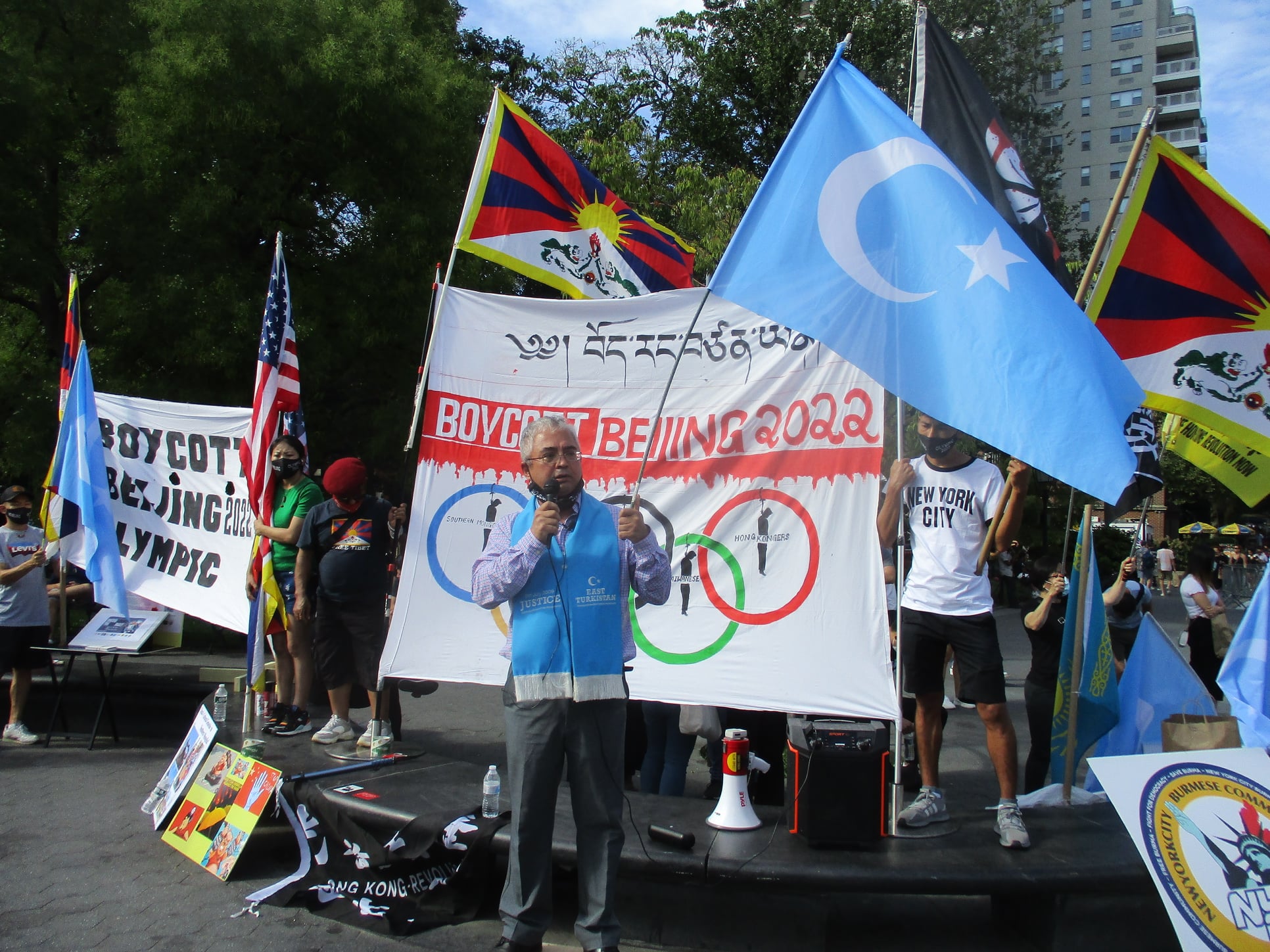 In Episode 96 of the CounterVortex podcast, Bill Weinberg interviews Ilshat Kokbore, former president of the Uyghur American Association and current director for China affairs with the World Uyghur Congress. Kokbore relates the story of his exile from his homeland in East Turkistan, known to its current Chinese rulers as Xinjiang, for petitioning against the purge of the Uyghur language from the educational system in 2003. Since then, of course, the situation has escalated to mass detention and even, in the opinion of many international legal experts, genocide. Kokbore discusses the history of the independence struggle in East Turkistan and the current campaign to boycott the 2022 Beijing Winter Olympics.
Listen on SoundCloud or via Patreon.
Production by Chris Rywalt
We ask listeners to donate just $1 per weekly podcast via Patreon—or $2 for our new special offer! We now have 23 subscribers. If you appreciate our work, please become Number 24!
Photo: CounterVortex