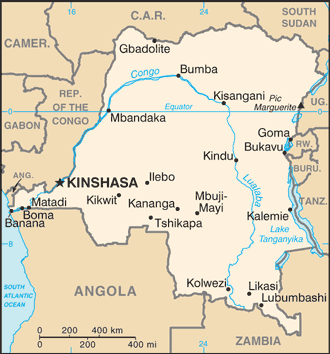 Kenya is set to deploy a battalion of soldiers to eastern Democratic Republic of Congo as part of a regional military response to advancing M23 rebels. Kenya will command the new East African force, which will include troops from Burundi, South Sudan and Uganda. A notable absentee from this intervention will be Rwanda: Congo accuses Kigali of supporting M23, and tensions are soaring. In the past weeks, M23 has dramatically expanded the territory it controls, forcing UN peacekeepers to abandon a strategic base at Rumangabo, and closing in on the key city of Goma. In a region with a history of foreign meddling—in which more than 120 rebel groups operate—the East African deployment is distrusted. Both Burundi and Uganda already have troops inside Congo pursuing their own interests. It remains unclear how the new East African force will be funded; how it will coordinate with UN peacekeepers (in which Kenya also has a contingent); and what its exit strategy will be. Some are urgently calling for regional dialogue as the solution to Congo's instability, fearing the military option will only make matters worse.
From The New Humanitarian, Nov. 4
See our last report on M23 and the war in eastern DRC.
Map: CIA