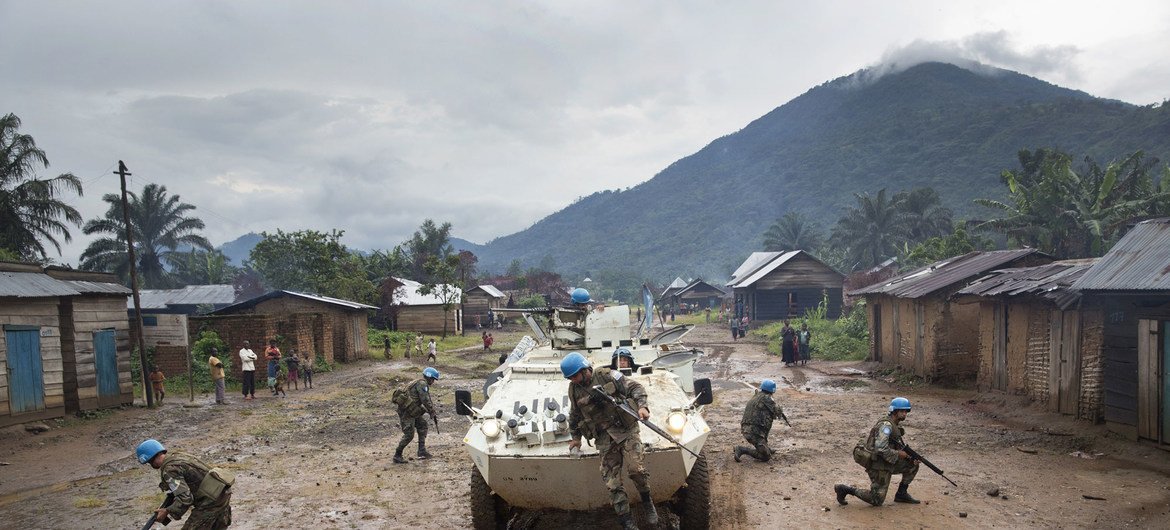 Two people were killed and several others injured when UN peacekeepers opened fire during an incident in the eastern Democratic Republic of the Congo on July 31. The incident, in Kasindi, North Kivu province, appears to have started in a confrontation between soldiers of the peacekeeping force, MONUSCO, and Congolese troops. It followed several days of anti-MONUSCO protests, in which some 20 people were killed, including three peacekeepers. Demonstrators attacked MONUSCO bases in Goma and other eastern cities, calling on the mission to leave the country, as it has failed to protect civilians amid a resurgence of fighting between security forces and the M23 rebels. (UN News, TNH, VOA)
The North Kivu violence comes just as the DRC government is auctioning off vast amounts of land in the country's east in a push to become "the new destination for oil investments." The Ministry of Hydrocarbons said 27 oil and three gas blocks are to be auctioned, an increase from the 16 blocks the country initially committed to in May. The blocks extend into Virunga National Park, the world's most important gorilla sanctuary, as well as tropical peatlands that store vast amounts of carbon.
The country's environmentalists are appalled, recalling that just eight months ago President Félix Tshisekedi endorsed a 10-year agreement to protect the rainforest at the Glasgow climate summit. "If oil exploitation takes place in these areas, we must expect a global climate catastrophe, and we will all just have to watch helplessly," said Irene Wabiwa, who oversees the Congo Basin Forests campaign for Greenpeace in Kinshasa.
But Tosi Mpanu Mpanu, the DRC's lead representative on climate issues and an adviser to the Ministry of Hydrocarbons, told the New York Times that the auction is necessary to reduce poverty and generate badly needed economic growth. "That's our priority," Mpanu. "Our priority is not to save the planet." (NYT, CNN)
Photo: Sylvain Liechti via UN News