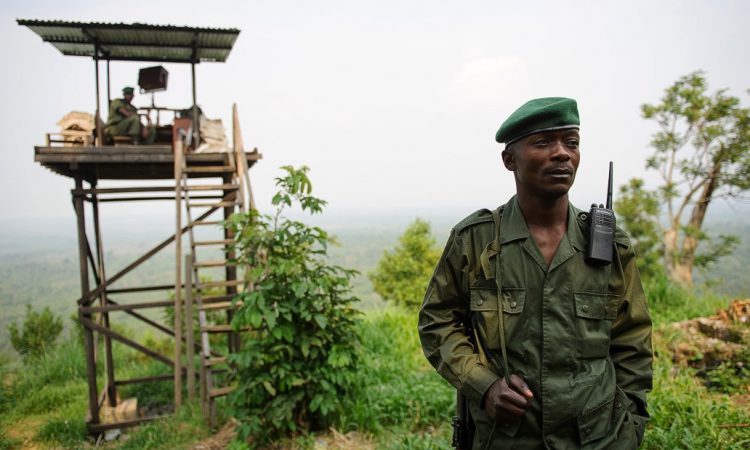 Twelve rangers were among 17 people killed in an April 24 attack by gunmen within Virunga National Park, the critical highland gorilla preserve on the eastern border of the Democratic Republic of Congo. Park administrators in a statement said rangers came under "a ferociously violent and sustained ambush" as they were coming to the aid of a civilian vehicle being waylaid by armed men near Rumangabo village. "This is a devastating day for Virunga National Park and the surrounding communities," park officials said.
The gunmen are believed to belong to the Democratic Forces for the Liberation of Rwanda (FDLR), one of several armed factions that have for years been using the park as a staging ground, and are linked to poaching and illegal logging operations.
Nearly 200 among the park's dedicated team of 700 rangers have been killed over the past years. In 2014, unidentified gunmen shot and wounded the park's director, Emmanuel de Merode, an internationally renowned Belgian conservationist. In May 2018, the park was closed for eight months after a female ranger was killed and two British tourists and their driver were kidnapped.
On March 23, Virunga, Africa's oldest national park and a UNESCO World Heritage Site, was ordered temporarily closed after scientists warned that wild primates could be vulnerable to complications arising from COVID-19. (NYT, BBC News, Al Jazeera)
Photo: Virunga National Park