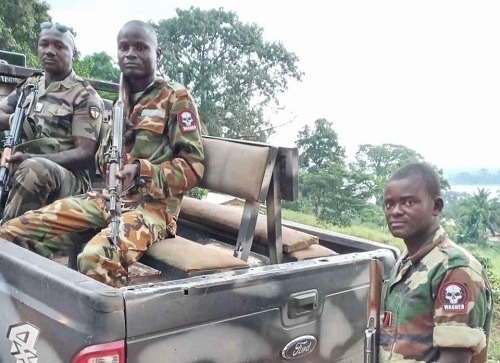 Burkina Faso's ruling military authorities on Dec. 16 summoned Ghana's ambassador over accusations that they have hired Russian mercenaries from the Wagner Group to help fight jihadists. Speaking alongside US Secretary of State Antony Blinken at the US-Africa Leaders Summit in Washington, Ghana's President Nana Akufo-Addo said: "Today, Russian mercenaries are on our northern border. Burkina Faso has now entered into an arrangement to go along with Mali in employing the Wagner forces there." Calling the mercenaries' presence "distressing," Akufo-Addo also alleged that Burkina Faso had offered Wagner control of a gold mine as payment.
Since Capt Ibrahim Traoré seized power in Burkina Faso in September, there has been speculation that he may follow Mali in employing Russian mercenaries. Both countries have cut long-standing security ties with France, the former colonial power. (BBC News, Al Jazeera)
A Russian national said to be closely linked to the Wagner Group was meanwhile injured in an apparent assassination attempt in the Central African Republic. Dmitry Syty, who runs the Russian House in the capital of CAR, Bangui, received a package that exploded in his hands, according to a press release from Concord, the Wagner Group parent company. Clearly implying a French hand in the attack, the press release said that Syty's last words before falling unconscious and being taken to hospital were: "I saw a note: 'This is for you from all the French, the Russians will get out of Africa.'" (CNN)
The Wagner Group is named by human rights groups as responsible for atrocities both in Mali and in the CAR. In May, a Human Rights Watch report found evidence that Russian mercenaries have summarily executed, tortured, and beaten civilians in the CAR since 2019. The Russian mercenaries have also entered the CAR amid strained relations with France.
Seeming to respond to Ghana's allegations, Concord chief Yevgeny Prigozhin said: "Wagner must be invulnerable to protect those whom Western hawks are trying to humiliate, rob or destroy." (Radio Australia) At anti-French protests in Burkina Faso since the September coup, demonstrators have sometimes waved the Russian flag. (EurActiv)
Photo of CAR army troops wearing the Wagner Group insignia via Corbeau News Centrafrique