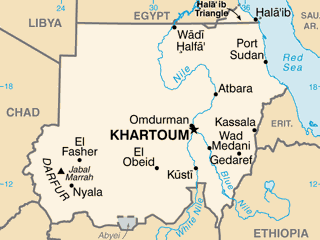 Russian mercenaries are accused of carrying out a series of deadly attacks on artisanal miners in the lawless border zone between Sudan and the Central African Republic, in an apparent effort to establish dominance over outlaw gold mining operations with allied paramilitary factions. Dozens of local miners are said to have been killed in at least three major attacks on their encampments this year, allegedly involving mercenaries working for the Kremlin-linked Wagner Group.
Witnesses interviewed by The Guardian described "massacres" by fighters they identified as being from Wagner, who swept through encampments full of migrant miners between the northeastern CAR town of Am Daga and the frontier over a six-week period starting in mid-March. The fighters reportedly shot indiscriminately with automatic weapons, smashed equipment, destroyed structures and stole motorbikes. One witness described a mass grave containing more than 20 victims. Together, hundreds may have been killed in the attacks.
The "Troika" US-UK-Norway diplomatic group that helps oversee the Sudan peace process released a report in March charging that the Wagner Group is engaged in illegal gold mining in collaboration with the Rapid Support Forces (RSF), a paramilitary group backed by the Sudanese regime. Sudan's Ministry of Foreign Affairs responded with a statement denying the presence of the Wagner Group in the country. (Sudan Tribune, Sudan Tribune)
The Wagner Group has been repeatedly accused in atrocities in the CAR.