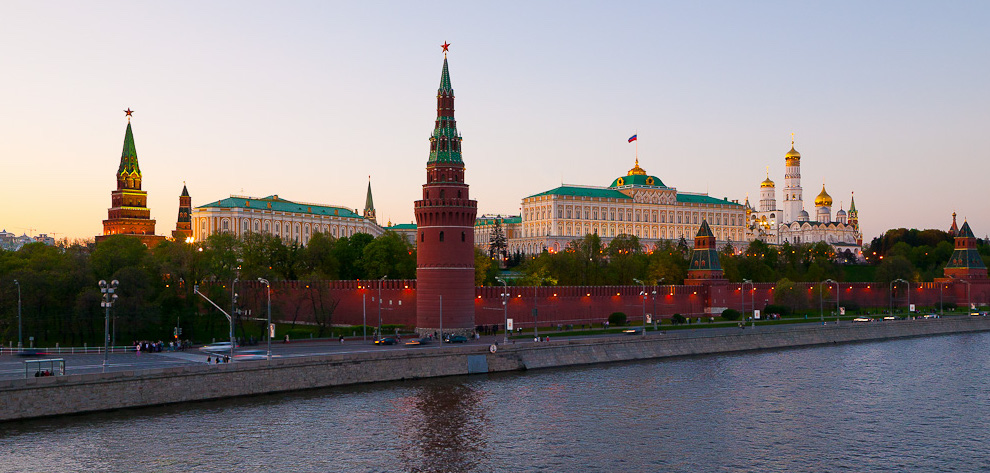 Russia's heretofore secretive private mercenary force, the Wagner Group, has opened its first official headquarters, in an office building in the city of Saint Petersburg—with a stylized W logo and the words "Wagner Center" in Russian emblazoned on the glass door facing the street. Putin-allied oligarch Yevgeny Prigozhin last month also publicly confirmed for the first time that he is the founder of the mercenary outfit. (Al Jazeera) These are amusing developments after years of claims that the Wagner Group—which is accused in a string of horrific human rights abuses both in Ukraine and across Africa—doesn't actually exist.
The Guardian also reports that the Wagner Group has been displaying recruitment billboards in cities across Russia for its intervention force in Ukraine. Three billboards seen in the Ural city of Ekaterinburg read: "Motherland, Honor, Blood, Bravery. WAGNER." Another depicts three men in military uniform next to the URL Wagner2022.org (which does not appear to be live as of this moment).
Making it more interesting still, Reuters reports that Prigozhin just openly boasted on social media of Russian meddling in the US elections since 2016 (presumably on behalf of Trump). Prigozhin wrote: "Gentlemen, we have interfered, are interfering and will interfere. Carefully, precisely, surgically and in our own way, as we know how to do."
The comments, attributed to Prigozhin, were posted by the press service of his Concord Catering firm on the Russian social media network VKontakte, which since the Ukraine invasion has become a prominent vehicle for war propaganda.
We await deafening silence from those who have for years been denying claims of Russian interference.
Photo: Wikipedia