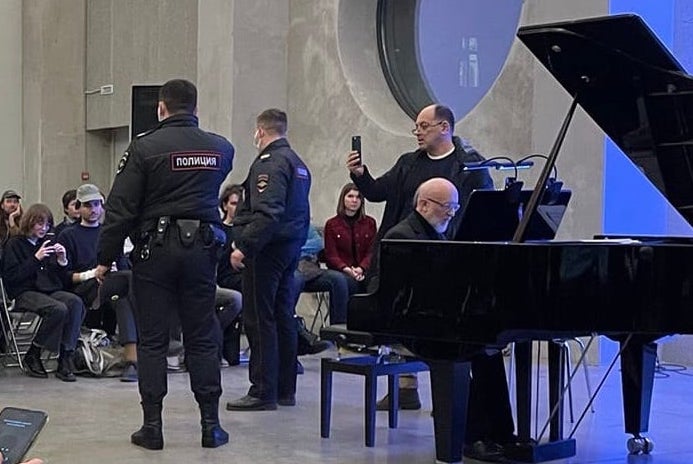 Moscow police on the night of April 13 broke up a concert by pianist Aleksey Lyubimov and singer Yana Ivanilova at the city's Rassvet Cultural Center. The official reason for the raid was an anonymous bomb threat on the venue. But concert organizers noted that the program included songs by the Ukrainian composer Valentin Silvestrov, which had apparently been chosen as an implicit anti-war statement. Lyubimov continued to play the song he was in the middle of even as uniformed police took over the stage and hovered over him menacingly. As the classical music news site Slipped Disc stated: "Lyubimov's final chord was an act of defiance." Moscow Times reports that police then ordered the premises cleared, but applause from the audience drowned out the officers' words. After the theater was evacuated, police brought in dogs and had it searched for two hours. No explosives were found.
Russians have been detained for displaying Ukrainian flags and symbols since Moscow launched its "special military operation" on Feb. 24. Some have been detained for carrying balloons or wearing nail polish with the blue-and-yellow of the Ukrainian flag.
See our last report on the fast-escalating crackdown on dissent in Russia.
Photo via Facebook