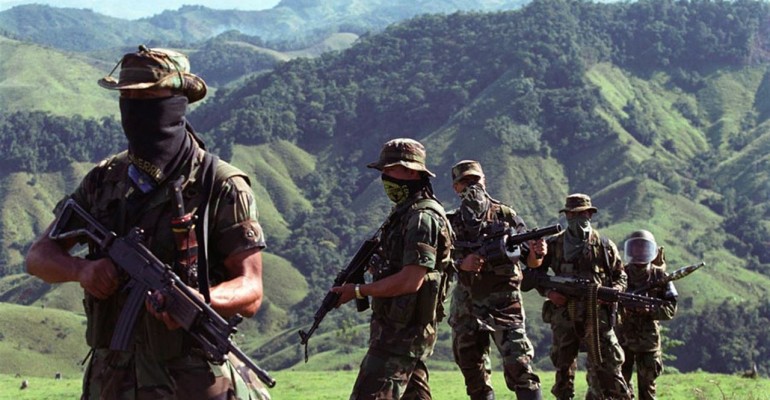 In Episode 128 of the CounterVortex podcast, Bill Weinberg provides an in-depth analysis of the under-reported multi-sided armed conflict and deepening human rights crisis in Colombia on the eve of an historic run-off election that poses two populist "outsider" candidates for the presidency: Gustavo Petro, a former guerilla leader and Colombia's first leftist presidential contender, versus Rodolfo Hernández, a right-wing construction magnate whose pugnacious swagger inevitably invites comparison to Donald Trump. This turning point comes as Colombia has established a new "partnership" with NATO, obviously in response to Venezuela's deepening ties with Russia. Yet Colombia's armed forces continue to collaborate with the outlaw paramilitary groups that terrorize campesino and indigenous communities. If elected, Petro will face the challenge of breaking the state-paramilitary nexus, and charting a course independent of the Great Powers. Listen on SoundCloud or via Patreon.
Production by Chris Rywalt
We ask listeners to donate just $1 per weekly podcast via Patreon—or $2 for our new special offer! We now have 43 subscribers. If you appreciate our work, please become Number 44!
Photo: Contagio Radio