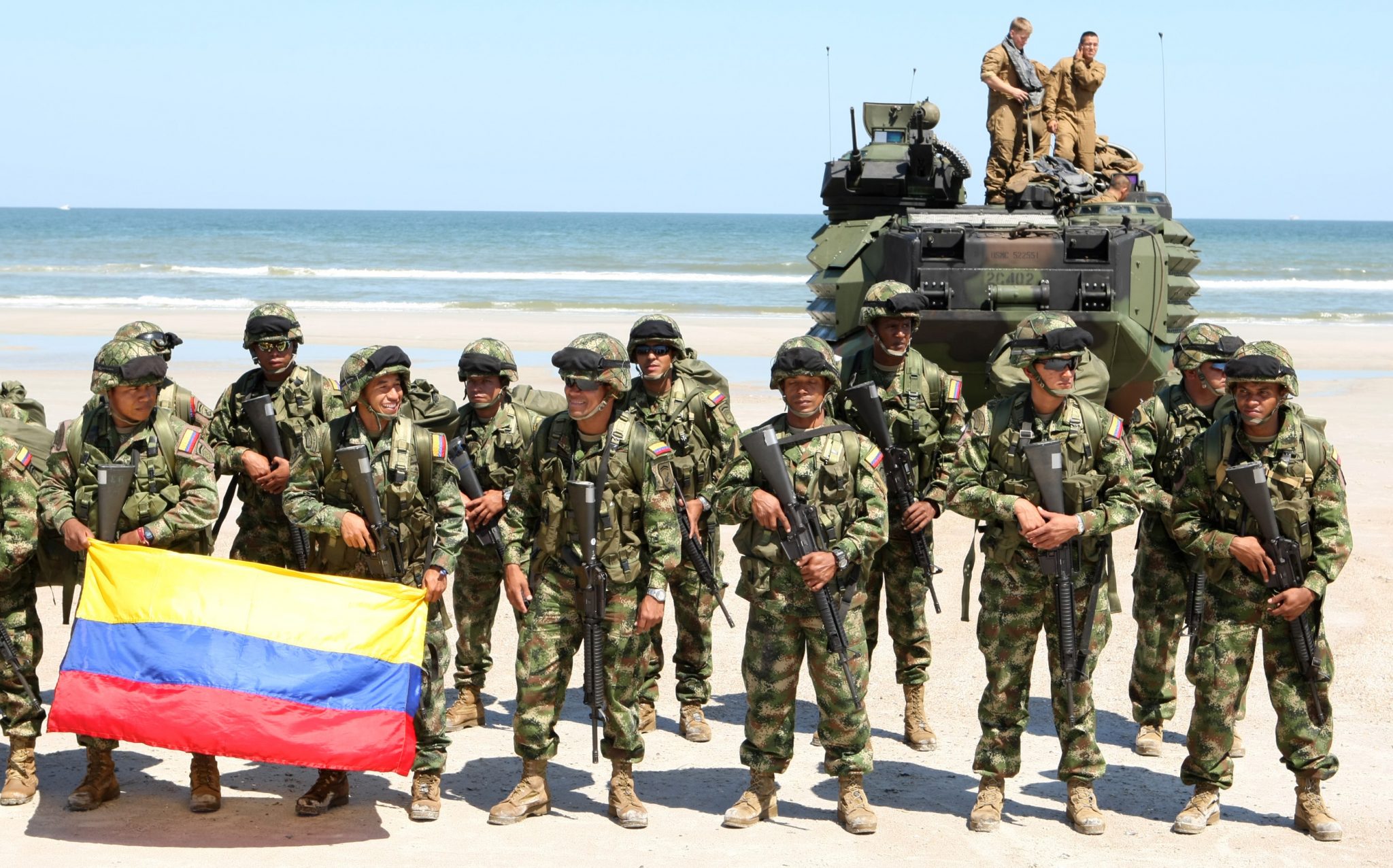 US President Joe Biden issued an executive order May 23 that designates Colombia as a Major Non-NATO Ally (MNNA) of the United States, under terms of the Foreign Assistance Act and the Arms Export Control Act. The designation will facilitate further weapons transfers from the US to Colombia, and increased military cooperation between the two countries. Colombia is now the third MNNA in Latin America, after Brazil and Argentina. Other MNNAs include Egypt, Morocco, Israel, Jordan, Pakistan, Japan, South Korea, Thailand, the Philippines, Australia and New Zealand. On May 2-6, a delegation of NATO staff visited Colombia to discuss the South American country's participation in the alliance's Defense Education Enhancement Program (DEEP). Colombia became NATO's newest "global partner" in 2018, but this relationship was reinforced last December, when it became a member of the NATO Individually Tailored Partnership Program (ITPP). (More at El Espectador)
The announcement of Colombia's new ITPP partnership, issued jointly in Bogotá by Defense Minister Diego Andrés Molano and NATO deputy secretary general Mircea Geoană, emphasized cooperation on such non-traditional areas as "climate change mitigation." Colombia's first NATO-brokered foreign mission will be to help Ukrainian forces clear land mines. This is an area where the Colombian military has much experience; landmines have killed over 2,000 people in the country since 1990, and injured thousands more.
But the ascendance of Colombia to MNNA and ITPP status has been met with outrage by Venezuela's government. After the ITPP announcement, Venezuela's Defense Minister Vladimir Padrino said that NATO was using Colombia as a "pawn" in its design to "take over the world." (El Espectador) Caracas announced this month that it will hold an "anti-NATO summit" in the state of Táchira, on the border with Colombia, in parallel with the Western military bloc's upcoming summit in Madrid. (TeleSur)
In February, Venezuela and Russia jointly announced that they were reviewing "plans for cooperation in the military sphere." The announcement came as President Nicolas Maduro met with a Russian government delegation in Caracas. (Sputnik)
Venezuela's late leader Hugo Chávez had broached forming a South Atlantic Treaty Organization (SATO) as an alternative to NATO.
Photo: Wikimedia Commons