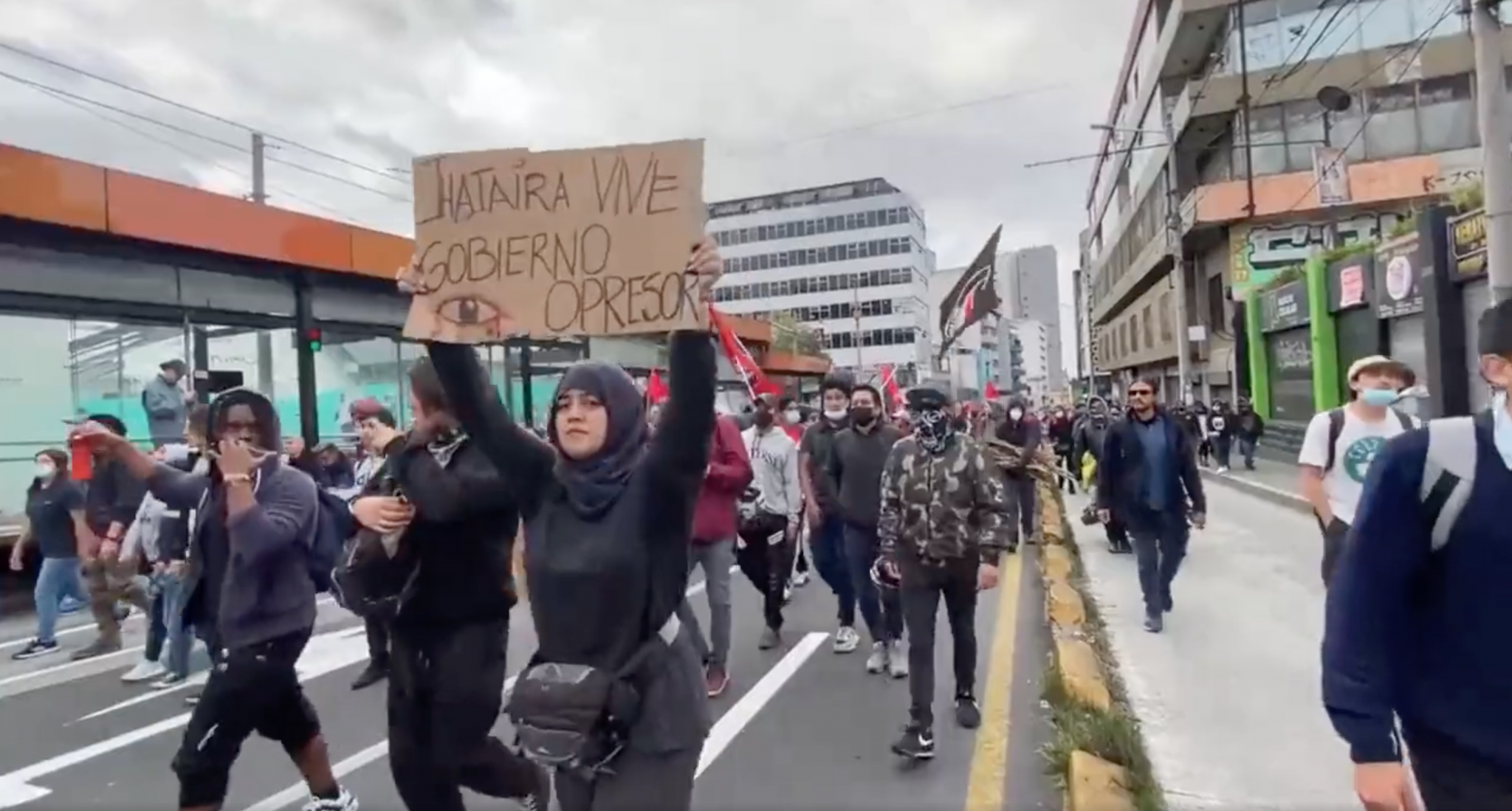 Ecuador's national indigenous alliance CONAIE announced an "indefinite" paro (general strike) June 13, in response to a sudden jump in petrol prices. Things escalated the following day, when prominent CONAIE leader Leonidas Iza was arrested at Pastocalle, Cotopaxi province, where he was apparently participating in a blockade of the Panamerican highway. He was held at a military base at Latacunga, but released the next day following angry protests over his detention and a CONAIE call for "radicalization" of the campaign. Roadblocks are reported in at least 14 of the country's 24 provinces, including Pichincha, where the capital Quito is located. CONAIE has presented the government of President Guillermo Lasso with a list of 10 demands. These include, in addition to a drop in fuel prices, a moratorium on new oil and mineral leases, and reparations to communities impacted by extractive projects. (Al Jazeera, Al Jazeera, EFE, El Comercio, Quito; El Universo, Guayaquil)
Since Russia invaded Ukraine in March, soaring oil prices have resulted in waves of protest in countries across the world.
See our 2003 interview with Leonidas Iza.
Photo: Kawsachun News