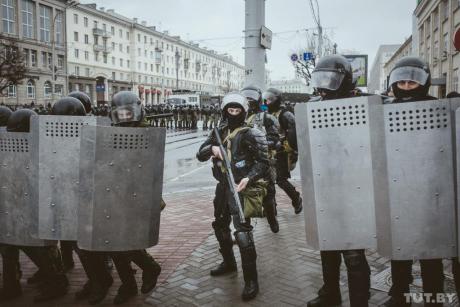 In Episode 31 of the CounterVortex podcast, Bill Weinberg documents the ugly far-right politics of Julian Assange of WikiLeaks, and how the 2010 document dump risked the lives of dissidents under authoritarian regimes in places like Zimbabwe—and may have constituted outright collaboration with the repressive dictatorship of Alexander Lukashenko in Belarus. An objective reading of the circumstances around the 2016 Wikileaks dump of Democratic Party e-mails reveals Assange as a Kremlin asset and Trump collaborator, an active agent in a Russian-lubricated effort to throw the US elections—part of Putin's grander design to impose a fascist world order. Weinberg also notes that the ACLU and Committee to Protect Journalists have issued statements warning that the charges against Assange may pose a threat to press freedom. But he argues that even if we must protest his prosecution, we should do so while refraining from glorifying Assange—and, indeed, while forthrightly repudiating him as a dangerous political enemy of all progressive values. Listen on SoundCloud, and support our podcast via Patreon.
Production by Chris Rywalt
We ask listeners to donate just $1 per episode via Patreon. A total of $30 per episode would cover our costs for engineering and producing. We are currently up to $20.