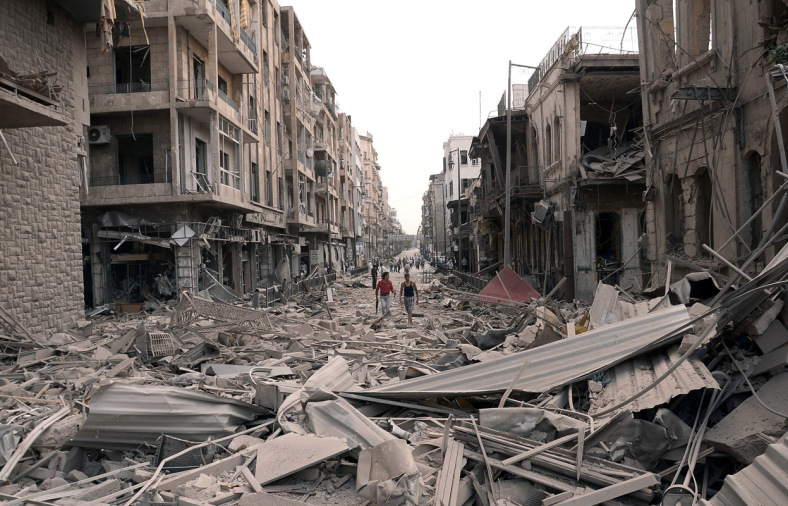 The Syrian Observatory for Human Rights issued a statistical report on the number of Syrian war victims on the occasion of World Human Rights Day Dec. 10. The statistics show that 560,000 people have been killed since March 2011, including civilians, soldiers, rebel fighters, and "martyrs" who died under torture in the regime prisons. The Observatory found: "Over 93 months…Syrians have been crushed between the jaws of death, with each day declaring a decrease in their numbers…" The Observatory documented the deaths of 104,000 Syrians in the regime's prisons, likely under torture in most cases, with 83% executed in these prisons between May 2013 and October 2015. In this period, 30,000 were killed in Saydnaya prison alone, according to the Observatory. The remainder of the total were killed in fighting, with civilians constituting a large plurality at 111,330. The rest were from various armed factions.
"The human toll at the hands of the regime army and allied militias has reached 43,575 civilians, in addition to the deaths of 25,581 civilians killed by warplanes and helicopters. With air-strikes and rocket attacks, Russia has killed 7,988 civilians, while the International Coalition has killed 3,709 civilians with air-strikes. During its bombardments inside Syria, Turkey killed 836 civilians, and 415 Syrians have been killed by Turkish border guards."
The report said that rebel groups had killed 7,807 civilians, while ISIS has killed 5,356 civilians.
About 12 million have been displaced, including 5.6 million who are refugees, mostly in Turkey, Jordan and Lebanon. (The Syrian Observer, AP, Dec. 11)
A figure of approximately 500,000 dead in the Syrian war is generally accepted by international experts. Other sources have arrived at significantly higher figures for the number killed in air-strikes by Russia and the US.
Photo of Aleppo following regime bombardment: 7ee6an